Indian law tribunal stays hefty penalty on MARUTI Suzuki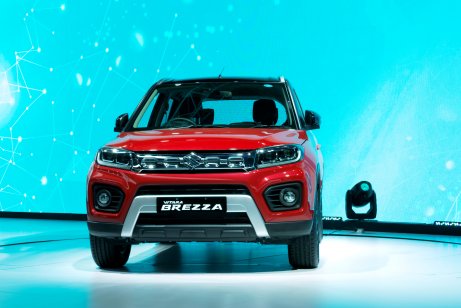 India's National Company Law Appellate Tribunal (NCLAT) on Monday stayed the INR2bn ($26.9m) penalty imposed on automaker Maruti Suzuki by the nation's competition regulator.
In its order, NCLAT also directed Maruti Suzuki India (MARUTI) to deposit 10% of the fine with the Registrar of the appellate tribunal within three weeks.
The tribunal further ruled that the firm's case, challenging the Competition Commission of India's (CCI) penalty, be listed 'for admission' on 15 December 2021.
India's largest carmaker has a market capitalisation of around INR2.37trn on the National Stock Exchange (NSE), where its stock has advanced some 2.4% so far this year.
Anti-competitive conduct
In August, India's antitrust watchdog imposed the fine on the country's largest carmaker for using its dominant position to prevent dealers from offering extra discounts to customers.
The CCI ordered Maruti Suzuki India (MSIL) to "cease and desist" from such "anti-competitive conduct" and had directed the company to pay an INR2bn fine.
The penalty followed a CCI probe that found that MSIL had a 'discount control policy' for dealers, whereby they were dissuaded from offering extra discounts and offers to potential car buyers.
Only MSIL had the authority to approve additional dealer discounts. Showrooms found violating its rules were threatened with the imposition of a penalty on the dealership and its staffers. Maruti's behaviour resulted in an "appreciable adverse effect on competition within India", the regulator had said in its statement.
Read more: India's Vodafone (IDEA) follows Airtel's suit, hikes tariff