India's tyre demand to grow at 13-15% this fiscal: ICRA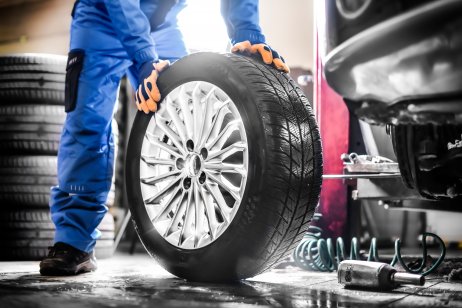 Tyre demand in India has recovered sharply is estimated to grow 13-15% for the financial year ending March 2022, according to rating agency ICRA. Demand had fallen 9% each in the previous two financial years ending March 2020 and 2021.
ICRA report on the sector released on Monday added that growth would slow down to an annual compounded growth rate of not more than 9% in each of the three years till March 2025.
Following two years of pandemic-led contraction along with a sharp contraction in vehicle sales during this time, tyre demand recovered sharply in the current financial year.
"The tyre industry is relatively better protected from any potential impact of Omicron due to its large dependence on the stable replacement market and learnings from earlier waves," according to ICRA's note to its clients.
Record-high volume levels
As acceptance of Indian tyres expands in global markets, tyre exports from the country have seen a sharp growth this year on strong demand from the US and Europe. Tyre imports of India continue to remain low on the back of government regulations that favour domestic makers.
"Replacement volumes are at record-high levels with improving economic activities while new tyre sales are partly affected by the sluggish demand for two-wheelers and supply constraints impacting passenger vehicle production," said Nithya Debbadi, assistant vice president and sector head at ICRA.
Its survey of tyre manufacturers showed that they witnessed a strong on-year growth of 25%, recording all-time high revenues in the quarter ended 30 September due to favourable replacement and export sales volumes.
Stable outlook despite commodity inflation
The report showed that price increases by the industry – brought in to offset the commodity inflation – also supported revenue growth, which is expected to be in the 16-20% growth band this financial year, driven by growth in volumes and price realisations.
While the demand is favourable, higher input prices of natural rubber and crude derivatives keep profit margins and earnings under pressure, the report added. Despite the price hike, ICRA estimated 400-600 basis points fall in the operating margins for the current financial year ending March 2022.
The local tyre industry sees a revival of capital expenditure and an estimated INR200bn ($2.7bn) is likely to be spent in adding capacities over the next three years. And, ICRA continues to maintain a 'stable' outlook on the sector.
Read more: India's Tech Mahindra acquires CTC, stake in others for €330m