India's BIOCON taps Tabuk Pharmaceutical for MENA expansion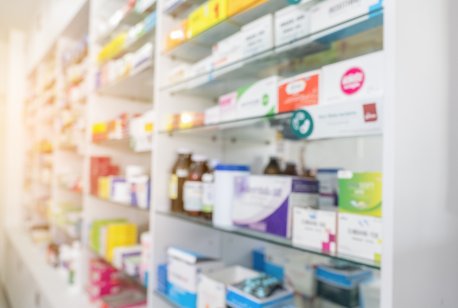 Shares of India's Biocon gained on Tuesday after the drugmaker informed the bourses of a tie-up with Tabuk Pharmaceutical Manufacturing Company to sell medicines in Middle East and northern Africa (MENA).
The stock rose 1.4% to INR364.80 at about noon on the National Stock Exchange (NSE) after the company said it has inked an agreement with Tabuk to "commercialise select speciality products in the Middle East".
Biocon will develop and manufacture the speciality generic medicines for Tabuk, which will market and promote them in Saudi Arabia and its neighbouring countries. The so-called out-licensing deal "paves the way for Biocon's expansion into the MENA region, to include Saudi Arabia, the UAE, Kuwait, Qatar, Oman and Iraq, in addition to Jordan and Lebanon", showed a 7 December stock market statement.
Tabuk, which employs over 2,400 people across four production sites, is a part of the Saudi-based Astra Industrial Group, whose business interests include polymers, chemicals and steel.
Major milestone for Biocon
"Our partnership with Tabuk Pharmaceuticals is another significant step as we continue to expand our global presence with our portfolio of high quality, vertically-integrated generic formulations, to address unmet medical needs," said Biocon chief executive Siddharth Mittal. "We are extremely pleased to collaborate with Tabuk, whose deep expertise will help us build a solid foundation in key Middle East markets."
"We are excited at Tabuk to partner with an innovation-led company like Biocon to commercialise difficult-to-make products that build on our strategy to expand our specialty business and reinforce our leading position in the region," commented Tabuk Pharmaceutical's vice president of strategy and business development Wisam Alkhatib.
"Our aspiration is to be the partner of choice to Biocon in the region and consider further collaboration with a rich pipeline of products."
BIOCON has a market capitalisation of around INR431bn ($5.7bn) on the NSE, where its stock has dropped some 22% so far this year.
Read more: Qualcomm-backed CE Info Systems fixes IPO float price band