Increased Honeywell earnings fail to impress investors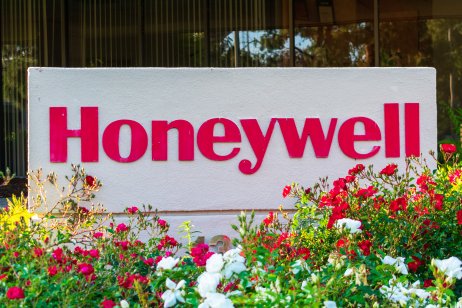 Industrial conglomerate Honeywell International's third-quarter adjusted earnings jumped nearly 30% from the same period last year, but the company was forced to cut its 2021 guidance.
Apparently that didn't please the market. Honeywell's stock tumbled more than 2.5% to $219 (£159.11) in early afternoon trading Friday.
Overall, revenue rose 8.7% to 8.47bn, just shy of Wall Street's estimate of $8.5bn (£6bn), according to the company.
Adjusted Q3 earnings paid $2.02 per share, up 29.5% from the same quarter 2020 and 2 cents above the forecast price.
Slashing forecast
The Charlotte, North Carolina-based company downed its annual revenues estimated to be between $34.2bn and $34.6bn, down from its prior forecast of $34.6bn to $35.2bn.
The cutting was the result of the global supply chain crisis causing a shortage of parts and components. Port closures due to increased Covid-19 cases in Asia and labour shortages strangling the worldwide supply chains led to price increases.
Cuts to aerospace
These issues forced the company's largest segment, aerospace, to cut production.
"The third quarter was another strong one for Honeywell, with sales growth in all four segments, significant margin expansion, and exceptional execution even as we faced tough challenges in the supply chain environment," said CEO Darius Adamczyk. "Our disciplined approach to productivity and (prices) helped deliver a strong third quarter despite an uncertain global environment marked by supply chain constraints, increasing raw material inflation, and labour market challenges."
The difference between stocks and CFDs:
The main difference between CFD trading and stock trading is that you don't own the underlying stock when you trade on an individual stock CFD.
With CFDs, you never actually buy or sell the underlying asset that you've chosen to trade. You can still benefit if the market moves in your favour, or make a loss if it moves against you. However, with traditional stock trading you enter a contract to exchange the legal ownership of the individual shares for money, and you own this equity.
CFDs are leveraged products, which means that you only need to deposit a percentage of the full value of the CFD trade in order to open a position. But with traditional stock trading, you buy the shares for the full amount. In the UK, there is no stamp duty on CFD trading, but there is when you buy stocks.
CFDs attract overnight costs to hold the trades, (unless you use 1-1 leverage)
which makes them more suited to short-term trading opportunities. Stocks are more normally bought and held for longer. You might also pay a stockbroker commission or fees when buying and selling stocks.