How could BATS and IMB shares respond to EU smoking and vaping tax?
Subscribe to Weekly Highlights
The major market events for the week ahead right in your inbox.
Subscribe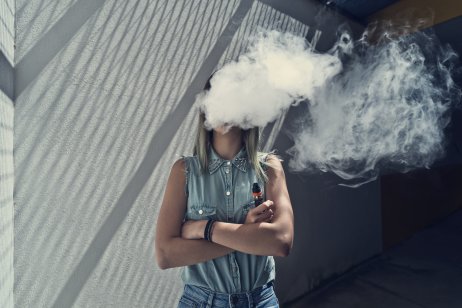 Content
British American Tobacco (BAT) and Imperial Brands (IMB) shares fall as news emerged that the European Union plans to propose the first EU-wide vaping levy.
The proposal comes as part of the continued fight against tobacco, which will increase excise duty on cigarettes from €1.80 to €3.60 for a pack of 20. The levy will also include hand rolled tobacco products along with, for the first time, vaping and heated tobacco products.
These taxes are expected to raise an additional €9.3bn for the bloc.
However this may not completely deter the investors of British American Tobacco (BAT) and Imperial Brands (IMB), which are among the highest dividend payers on the FTSE 100 (UK100)
British American Tobacco (BAT) Price Chart
Vaping products which began as a part of the anti-tobacco movement, were intended to be the safer choice than cigarettes.
However, these products have now become a source of nicotine fix for many and this has many regulators calling for them to be considered in the same category as cigarettes.
Research done by Demos found that people have the perception of vaping products being much safer than cigarettes, while the scientific facts say that is not so.
The report states that "those candy-coloured, sugary-sweet boxes are a problem for two reasons. They irresponsibly attract children, potentially luring under-18s into vaping. They also subtly undermine the public health message that vaping is less harmful than smoking, because they look and feel like a dangerous indulgence."
"Vaping is not something we should describe as 'safe', There is a huge gap between what the evidence says and the approach we take to both regulation and enforcement."
However, regulation is catching up. Earlier this year Juul products were found to be harmful advertising to under 18s, and thus had all of their products banned by the US food and drug administration. The company continues to face other private lawsuits. Its valuation dropped by 88% by some estimates.
Investors of BAT and IMB may fear a similar future for them as European regulations become harsher on nicotine products.
The fall in price for both the brands following this news was only temporary. Their values have already begun to rise.
Much of the appeal for the two companies lies in the amount of cash they give back to the shareholders, especially in the current high inflation period, when typically cigarette products sell the most.
Imperial brands has said in the coming year it will be returning £2.3bn to shareholders, which is 13% of its market value.
British American Tobacco has also planned a pay-out in the billions, and it holds the record of not cutting its payouts in the past decade.
AJ Bell investment director, Russ Mould says that "Investors appear to be putting aside their doubts over the long-term future of smoking".
Instead they are looking at how these companies "can adapt in the face of ongoing regulatory pushback by developing its next-generation products, in favour of the relative short-term dependability of demand at a time when the economic outlook is so uncertain. The firm's brands may also convey some degree of pricing power, a valuable facet".
What is your sentiment on UK100?
Vote to see Traders sentiment!
Related reading