Hydrogen Future Industries (AQSE: HFI) debut hits 10.7p high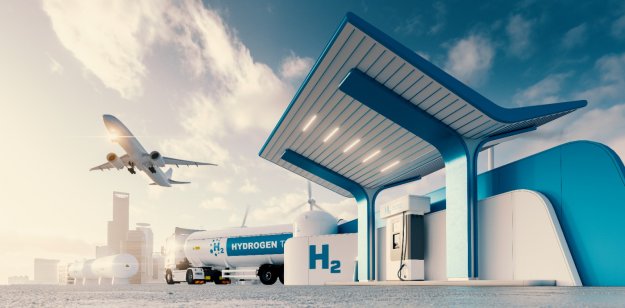 Shares of Hydrogen Future Industries (AQSE: HFI), a special purpose acquisition vehicle (SPAC) formed to identify investment and acquisition opportunities within the hydrogen economy, opened this morning at 10.5p and hit a high of 10.7p to trade at 10.37p midmorning today.
Chief executive David Ormerod says a strategy to invest in projects and companies across the Hydrogen Economy "has been overwhelmingly positive; our timing could not be better as investors all around the world are waking up to the potential of hydrogen, while the decarbonisation agenda gathers pace".
The SPAC's issued share capital comprises 29,800,000 ordinary shares. Directors of HFI in aggregate hold 1,750,000 ordinary shares, representing 5.9% of the issued share capital and are subject to a 12-month lock-in arrangement.
Hydrogen 'key' to net-zero target
"We believe hydrogen can become a low-carbon energy resource capable of meeting the world's energy needs, replacing traditional fossil fuels, and forming a substantial part of a clean energy portfolio," said Ormerod this morning.
"We are grateful to investors for sharing our belief in this extraordinary opportunity. We are looking forward to executing on our investment strategy," he added.
In August, the UK government launched its hydrogen economy plan designed to support 9,000 new jobs and attract £4bn ($55.3bn) in investment by 2030. Hydrogen is thought to be a critical element of the government's net-zero target for 2050.
The AQSE main market is a UK-regulated market. It was formally called the NEX Exchange when owned by CME Group; it was re-branded Aquis and aims to encourage trading in smaller companies too small for a listing on AIM.
Read more: India's Tega Industries raises m from anchor investors