HSBC sells Canada Unit to RBC for $10bn: Will it pass regulatory scrutiny?
Subscribe to Weekly Highlights
The major market events for the week ahead right in your inbox.
Subscribe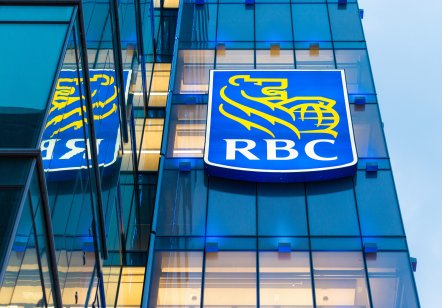 Content
On the face of it, the sale of HSBC's (HSBA) Canadian banking business to Royal Bank of Canada (RYca) for $10bn in cash, will boost RBC's position in its domestic banking sector.
HSBC's withdrawal from Canada marks the first significant banking deal in the country since ING sold its Canadian business to Bank of Nova Scotia for $2.29bn in 2012.
Clearly the HSBC deal at $10bn is a lot bigger and in terms of price agreed, significantly above analyst forecasts – which had been around the $8bn mark.
The scale of the deal and RBC's boosted market position as a result, may yet though prevent it being rubber stamped. Canadian regulators have said they will review the deal.
In Canada, the top six banks control around 80% of banking assets – so there are already concerns over concentration in the market in just a few names.
The deal will increase RBC's assets by $99bn to $1.48 trillion. It will also add 130 branches to an existing network of around 1,200.
If the deal is approved, RBC's assets would account for 25% of total Canadian banking assets, according to Morningstar.
RBC's strong foothold in the Canadian banking market is what the regulator will look at.
Carl De Souza, Head of Canadian Banking at DBRS Morningstar, told Reuters the key question relating to the deal was "how the regulatory approval works out from a competition perspective."
"As part of the regulatory approval, they (RBC) might have to divest in some businesses," he added.
However, RBC CEO Dave McKay has insisted the bank does not expect competition concerns, or any need to divest assets.
McKay said he was not aware of any areas where the regulator had concerns.
If approved, RBC expects the deal to add 6% to its 2024 earnings per share.
As far as HSBC is concerned, the RBC deal fits in with its exit from non-core market and it will be hoping the regulator sees fit to give the green light.
What is your sentiment on RYca?
Vote to see Traders sentiment!
HSBC cost cutting
As reported in Capital.com earlier this month, HSBC is clearly looking at ways to cut costs without resorting to a split of its Asian business.
A proposed sale of HSBC Group's 100% stake in HSBC Bank Canada was mooted as a way to beef up shareholder returns demanded by Ping An.
Chinese insurer Ping An owns 8% of HSBC and since Spring 2022 has been pressing HSBC to separate out HSBC's Asian business which would enable it achieve greater profitability.
Ping An has publicly called on the bank to spin off its Asian business and urged the global lender to be "much more aggressive" in reducing costs by cutting jobs.
HSBC has openly opposed the idea of selling its Asian business, preferring to exit non-core markets to boost overall efficiency. The bank has indicated it may return some of the proceeds of the HSBC Canada sale to shareholders via a one-off dividend or buyback from early 2024 onwards - after the deal has closed.
Whether the Canadian deal will have any impact on Ping An's continued pressure to demerge the Asian business, is open to question.
Related reading