Hill & Smith (HILS) revenue up despite supply chain headwinds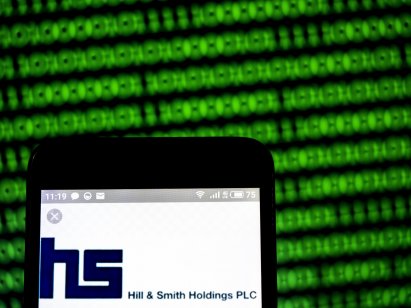 Shares in Hill & Smith Holdings (H&S) dropped 6.09% on Thursday afternoon despite the company reporting "robust" trading in its latest financial update.
The infrastructure company said in the four-month period to 31 October 2021, organic revenue rose 4% to £237.1m ($315.9m).
It said it had managed shortages of materials and labour, and increased its prices to help offset the rising price of raw materials such as steel.
"Supply chain headwinds relating to the availability of materials and labour continue to be appropriately managed. Our operating companies have also implemented price increases to help offset input cost inflation, with steel being the most impacted category for the group," H&S said in the update.
Based on the trading performance to date, the group said it remains on track to deliver full-year 2021 underlying operating profit in line with analyst consensus expectations.
"The Board remains confident in the medium to longer term outlook for the group, supported by strong growth drivers for both sustainable infrastructure and safe transport," it added.
Trading by Division
H&S said in roads and security, demand for the UK temporary barrier fleet was supported by a range of strategic road network schemes including the smart motorway scheme.
"We have also started to see an encouraging recovery in our UK security businesses as restrictions on public gatherings ease. In the US, the outlook for the Roads business remains positive and during the period we invested in the expansion of our rental fleet," it said.
Meanwhile, the utilities division performed well, it said, with its fire-resistant utility poles in demand in the US.
Moreover, the Galvanizing division delivered a good performance in the UK and France.
"As previously reported, US labour shortages continued to limit production capacity in some US galvanizing plants, with the team taking action to mitigate the impact by focusing on higher margin work," H&S added.
Financial position
The company said net debt as of 31 October 2021 was £154.2m.
The group said it remains "cash generative" with the movement in the period, including £13.9m for the payment of the 2020 final dividend.
Its preliminary results for the year ending 31 December 2021 are scheduled to be announced on 10 March 2022, it added.

Read more: Life beyond Covid as Southeast Asia ambles back to a new normal