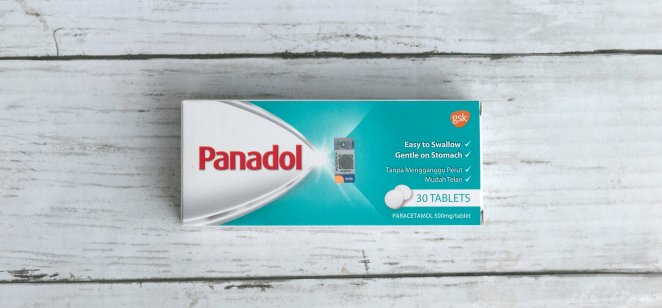 Content
GlaxoSmithKline (GSK), one of the UK's largest biotech stocks, has released its first set of results since demerging from its consumer healthcare business.
GSK second-quarter earnings were released on Wednesday 27 July and showed that revenue in the second quarter rose 13% to £6.9bn ($8.3bn), reflecting growth across all segments but particular strength in specialty medicines. Operating profits were up 22% to £2.0bn, which excluded a one-off, non-cash £699m charge related to Pfizer investments and ViiV Healthcare.
GSK also announced a 16.25p dividend, versus its second-quarter dividend payment in 2021, which was 23.75p. GSK raised its full-year guidance, stating it was "confident in delivering the long-term growth outlooks we set out for shareholders last year".
Deutsche Bank (DBK) released a report on Wednesday 3 August, where it reinstated its "hold" rating on GSK. DBK currently has a $21.44 price objective on the stock. Other analysts have also issued reports on the company; Shore Capital reaffirmed a "not rated" rating on GSK shares and Barclays (BARC) reissued an "equal weight" rating on the group.
The demerger, which resulted in the creation of a separate consumer healthcare business called Haleon, took place on 18 July.
What is your sentiment on GSKl?
Vote to see Traders sentiment!
GlaxoSmithKline
(
GSKl
) share price chart
GSK results
Laura Hoy, equity analyst at Hargreaves Lansdown wrote in a note: "GSK's first set of results without its consumer healthcare arm Haleon under the umbrella were promising. The group's captialising on a return to more normal buying patterns following the pandemic as lower priority vaccines for conditions like shingles are back in demand and the antibiotics market recovers. GSK's also making good on promises to grow Specialty Medicines through a portfolio of new HIV drugs, which contributed over a third to the division's revenue growth in the second quarter."
Haleon, which started trading on the London Stock Exchange (LSE) on Monday 18 July, has become the world's biggest standalone consumer health group and Europe's biggest listing in a decade, trading under the stock ticker 'HLN'.
GSK announced that Haleon was expected to be a "world-leader" in consumer healthcare, offering the prospect of attractive organic sales growth, operating margin expansion and consistent high cash generation. Products included in Haleon's portfolio are leading brands including Sensodyne, Voltaren, Panadol and Centrum.
Prior to the demerger, Unilever (ULVR) made a £50bn ($59bn) bid for the consumer segment, which was rejected. The Financial Times reported that GSK CEO Emma Walmsley believes that its recent shareholder vote to demerge from its consumer healthcare business, has only helped to vindicate its decision to reject the Unilever (ULVR) offer.
However, when Haleon shares started trading they were at 330p, giving the business a market valuation of £30.5bn ($36.4bn), according to Reuters.
"With a market value of approximately £30bn, investors might be wondering why GSK didn't accept the much higher bid from Unilever." said Danni Hewson, financial analyst at AJ Bell.
Glaxo's consumer healthcare business was a joint venture between GSK, which previously owned 68% and Pfizer (PFE), which still has 32%. The demerger has taken 80% of GSK's holdings and establishes a level-2 sponsored American depositary receipt (ADR) programme on the New York Stock Exchange (NTSE), which is a way for foreign companies to allow their shares to be traded on US exchanges.
Now the demerger has taken place, the total issued ordinary share capital of Haleon will mean that GSK shareholders will jointly own 54.5%, Pfizer will continue to hold 32%, GSK will hold 6% and 7.5% will be held by Scottish limited partnerships, which provide funding to GSK pensions. Both Pfizer and GSK have said they plan to selldown the stake they have in Haleon but they can only do this once HLN has reported its first-quarter earnings in November and the lock-up period has ended.
Unilever (

ULVR) share price chart
Market reaction
Haleon (HLN), GSK and Sanofi (SNY), all lost a combined $31bn in market cap this week, as investors grew concerned over the surrounding litigation around recalled drug Zantac. The companies are among the defendants in a number of lawsuits claiming the heartburn drug, Zantec contains a cancer causing substance called NDMA. As of Wednesday 11 August, the trio had lost a combined $20bn in market cap.
In a report by Proactive, Barclays analysts Iain Simpson said after speaking with investors there is a level of "scepticism".
"However, from our conversations with investors, many have expressed a desire to see Haleon de-lever its balance sheet and build a track record as a stand-alone company. This has potential to drive a medium-term re-rating, in our view," Simpson said.
It was recently announced that Haleon has selected Citigroup (C) and UBS Group (UBSG) as its brokers. UBS predicted that 2022 could be a stand out year for Haleon and wrote in a note: "Recovery from historically weak cough and cold seasons during the Covid pandemic becomes visible."
With that said, in a report by This is Money, it stated that analysts at Barclays calculated that the new group Haleon would be left with £10bn ($12bn) worth of debt once the demerger took place.
Investment bank Credit Suisse (CS), which gave Haleon an "outperform" rating, expressed concern that one of the biggest risks to Haleon shares will come once Pfizer (PFE) and GSK reduce the stake they have in the business.
GSK share consolidation
The GSK share price has also been up 9% this year and disposal of its consumer health business could prove beneficial for the pharma giant.
"However, last year's results show the (healthcare) business benefits from a degree of operating leverage – despite sales being flat for the year, the business saw profits rise 9%. This will be a welcome tailwind when the business gets the boot as a chunk of its cashflow will be used to pay off the mountain of debt it'll be packed off with," Hoy said.
Now that Haleon is trading, GSK plans to trade without the value of the consumer healthcare business included in the shares. GSK has now started the share consolidation, which is a technical change, essentially reducing all shares held by shareholders and when all shareholders are affected nobody loses out. The number of shares will be less, but the percentage ownership and value of each shareholders investment will remain the same.
"After the close of day 1 trading, GSK consolidates its existing shares, returning the share price to around the same as before demerger. This will ensure comparability of the company's earnings per share and share price with previous periods," GSK statement said.
What does GSK demerger mean for my shares?
Capital.com reached out to GSK investor relations team, who were unable to confirm if any loss in value of the GSK share price would be fully recompensed by the value of the new Haleon shares. However, within the GSK shareholder circular, the group has confirmed that it intends to conduct a consolidation to ensure the GSK share price is consistent both pre and post the demerger, allowing for the company's earnings per share and share price to be comparable to previous reporting periods.
How many Haleon shares will GSK shareholders get?
If you are a qualifying shareholder, you will be entitled to receive one Haleon share for each GSK share, so existing GSK shares that shareholders have will not be affected, unless they transfer or sell them.
When did GlaxoSmithKline spin-off its consumer healthcare division?
The split was completed on July 18, and was approved at the GSK's annual general meeting on 6 July.
Further Reading