Grayscale takes fresh angle in attempt to register Bitcoin spot ETF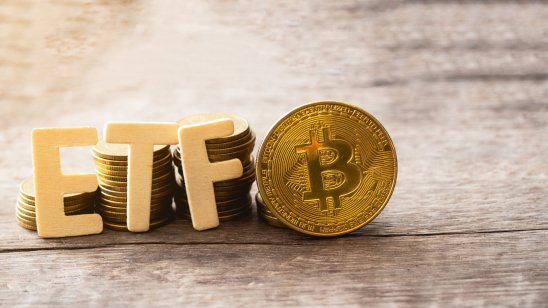 Grayscale Investments has shifted its strategy in a continuing quest to convert its Bitcoin spot-price-indexed Bitcoin Trust product into an SEC-registered exchange-traded fund (ETF), noting the regulatory body's responsibilities under the Administrative Procedure Act (APA).
Specifically, law firm Davis Polk writes on behalf of Grayscale, by allowing three futures-indexed ETFs to trade but continually rejecting spot-price-indexed products constitutes an "arbitrary and capricious action within the meaning of Section 706(2)(a)" of the APA.
Citing Kirk vs the Commissioner of the Social Security Administration, an unrelated appeal by a plaintiff accused of fraud, the Davis Polk team quoted the judgement of the Fourth Circuit court of Appeals decision in February in the plaintiffs' favour that, "A fundamental norm of administrative procedure requires an agency to treat like cases alike."
Under the precedent law used in that case, Sterger vs Dept of Defense, the lawyers quote "indeed, a federal agency 'can be said to be at its most arbitrary' when it 'treat(s) similar situations dissimilarly'."
One of these things is not treated like the other
Specifically at issue is how the SEC treats futures-indexed ETFs registered under the Investment Company Act of 1940 differently than spot-price-indexed products attempting to register under the Securities Exchange Act of 1933.
Pointing out that under the Investment Company Act of 1940, the issuing entity may hold up to 60% of non-securities assets, such as futures, while under the Securities Exchange Act of 1933, the issuing entity may hold entirely non-securities assets, such as commodities – or in Grayscale's assessment: Bitcoin.
"Arguments citing the added protections of the '40 Act vs. the '33 Act or CME Bitcoin futures being more regulated than spot Bitcoin are misplaced in the context of Bitcoin ETF approvals," noted Grayscale VP of Legal Craig Salm in a Twitter thread.
Using the SEC's most recent denial of a Bitcoin spot-price-indexed ETF application earlier this month, Davis Polk lawyers note "Bitcoin futures (ETFs) registered under the 1940 Act and spot Bitcoin (products) that are not required or eligible to be so registered are the same in all relevant respects."
"But based on the analysis in the November 12 2021 disapproval order, the Commission is treating them differently," they argue.
What is your sentiment on BTC/USD?
Vote to see Traders sentiment!
Not available to Grayscale
Salm noted this new approach was not available to Grayscale until both a futures-indexed ETF had been approved and a spot-price-indexed ETF conversion application had been rejected.
"The APA requires the SEC to treat 'like' situations 'alike' absent a reasonable basis for different treatment," Salm continued. "This means the SEC must treat similarly situated investment products similarly – Bitcoin futures-based ETFs registered under the '40 Act and Bitcoin spot-based ETFs registered under the '33 Act – are an example of two 'like' situations that should be treated 'alike'…but are no longer."
New York, New York-based Grayscale is currently in a 240-day review process in an attempt to convert its Bitcoin Trust product – as well as 14 other cryptocurrency-indexed products – registered as an ETF over the NYSE Arca Exchange.
Read more: Oil stocks to watch: Is the new Covid-19 a threat?