Grab's revenue down on Covid restrictions in Southeast Asia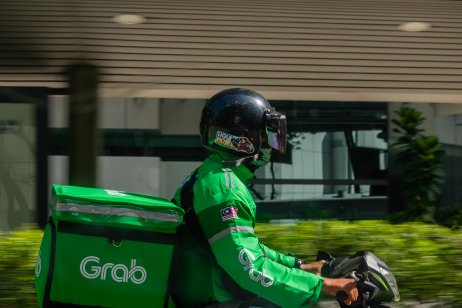 Ride-hailing and delivery startup Grab Holdings has been hit hard by coronavirus restrictions in Southeast Asia, with falling revenue and swelling losses in the quarter ended 30 September.
The weaker earnings came ahead of its plan to list in the US via a special purpose acquisition company (SPAC). Singapore-headquartered Grab is expected to finalise its merger with Altimeter Growth in this quarter.
For the three months ended September, revenue fell 9% year-on-year to $157m, even when gross merchandise value (GMV) reached a record high of $4bn (up 32% on-year). Net loss widened to $988m from $621m a year earlier.
Deliveries curb decline
Grab CFO Peter Oey said in a press release: "Mobility and food delivery services were suspended in Vietnam for most of Q3 [third quarter], and six of our core countries in which we operate experienced tighter movement controls."
Monthly transacting users (MTU) fell 8% due to the total lockdown in Vietnam.
Beyond Vietnam, demand for deliveries was one of the shining lights in the third quarter. Deliveries GMV grew 63% to $2.3bn – nearly 60% of total GMV, offsetting the 30% decline in mobility GMV.
The cash balance at the end of September amounted to $5.2bn, while debt stood at $2.2bn.
Recovery in sight
"As we head into the fourth quarter we are already seeing mobility demand returning strongly in certain countries. Group Mobility GMV for the first four weeks of the fourth quarter was 26% higher compared to the first four weeks of the third quarter," said Oey.
Anthony Tan, Grab's co-founder and group CEO, said: "With recovery in sight, and the gradual reopening of economies providing tailwinds to our business, we are doubling down on investments that will help us capture a greater share of the opportunities in front of us and open up new addressable markets for Grab, such as groceries."
Altimeter stock surges
The stock price of Altimeter Growth (AGC) jumped 12.5% at $17.06 as of Thursday's close in New York. Over the past five days, the price has risen more than 40%.
Read more: Indonesia's GoTo Group raises Read more: Indonesia's GoTo Group raises $1.3bn in pre-IPO round.3bn in pre-IPO round