Goldman Sachs sees FTX collapse as buying opportunity
Subscribe to Weekly Highlights
The major market events for the week ahead right in your inbox.
Subscribe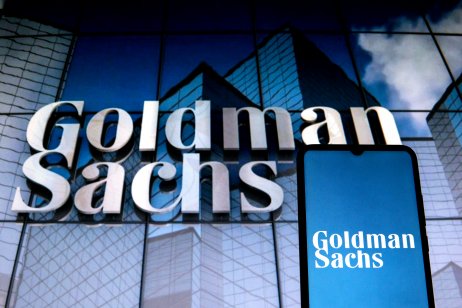 Content
Goldman Sachs, the American multinational investment bank plans to spend tens of millions of dollars to buy or invest in crypto companies after the collapse FTX, the cryptocurrency exchange that filied for bankruptcy on 11 November 2022.
Mathew McDermott, head of digital assets at Goldman Sachs, told Reuters that what happened to FTX highlighted the need for more trustworthy and regulated crypto firms and that big banks see this as an opportunity to acquire or buy crypto businesses.
McDermott said that Goldman Sachs was doing due diligence on a number of crypto firms with the intention of purchasing or investing in them, but did not reveal which ones. He said: "We do see some really interesting opportunities, priced more sensibly."
Regarding FTX, McDermott said: "It's definitely set the market back in terms of sentiment, there's absolutely no doubt of that. FTX was a poster child in many parts of the ecosystem. But to reiterate, the underlying technology continues to perform."
BTC to USD
Goldman Sachs and FTX CEOs met for talks
In March 2022, Goldman Sachs' CEO, David Solomon, met the founder and then CEO of FTX, Sam Bankman-Fried, to discuss forming closer ties between the two companies.
People "familiar with the matter" told The Financial Times that the meeting took place in the Caribbean.
The two men discussed US regulatory bodies, and how the bank could play a role in a potential initial public offering (IPO) of FTX.
They also discussed Goldman Sachs providing traditional banking services to FTX.
Bankman-Fried stepped down as FTX CEO after his company filed for bankruptcy, with John Ray, who dealt with the multi-billion-dollar collapse of the scandal-hit energy company Enron in 2001, becoming the crypto company's new CEO.
What is your sentiment on BTC/USD?
Vote to see Traders sentiment!
Goldman Sachs builds distributed ledger
The investment bank is building its own private distributed ledger technology and has already invested in 11 crypto firms that provide compliance, crypto data and blockchain management.
The Goldman Sachs crypto team has grown to more than 70 people, which includes a crypto options and derivatives trading desk.
Related reading