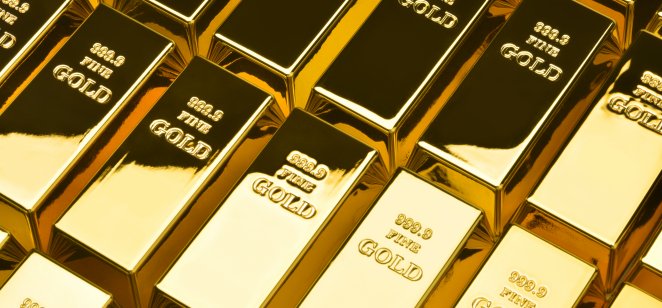 Bullion was on the back foot again today, failing to find buyers as it slipped below $1,740 an ounce. To put that in context, last summer it traded above $2,000 and seemed likely to head higher still.
The prospect of higher US interest rates has burnished the attraction of the dollar, gold's main rival as a safe-haven investment, and the apparent easing of the crisis caused by measures taken in various countries to control the coronavirus holds out the hope of an economic upswing that will make paper assets such as shares more appealing.
This morning, gold traded at $1,736.00, down from $1,740.06 yesterday. This is a higher level than the $1,685.24 at which it traded a month ago, on 8 March, but is considerably below its price of $1.894.16 three months ago, on 8 January.
Just another commodity?
Momentum seems to be behind further declines. The three-monthly low of $1,684.77 was seen on 8 March, while the three-monthly high of $1,894.16 occurred back on 8 January.
The yellow metal tends to perform best when economic and political troubles are prominent. It is no coincidence that last summer's peak of more than $2,000 was reached against a background of widespread coronavirus-related lock-downs and plunging business activity. Britain's recession was the deepest since the War of the Spanish Succession, which ended in 1714.
Fans of gold like to claim it protects investors against both inflation and depression, a suggestion derided by those who take the view that bullion is not a monetary asset in any real sense and ought to be treated like any other commodity, such as copper. With US inflation stirring, there ought to be an opportunity for gold to recover some of its lost ground, but this will depend on the reaction of the American authorities.
If the inflation is relatively mild and prompts a rise in interest rates from the country's central bank, the Federal Reserve, then more money could be attracted to dollar-denominated assets, at the expense of gold.
A very long term
Meanwhile, brightening prospects for the world economy are likely to bolster the attraction of shares and corporate bonds. This week, the International Monetary Fund (IMF) raised its predictions for both the US and global economies.
It raised its American growth forecast from 5.1% two months ago to 6.4%, and for the world economy from 5.5% to 6%. The Financial Times reported on 6 April: "Most advanced economies will emerge from the coronavirus crisis with little lasting damage, thanks to the relatively rapid rollout of vaccines and their willingness to increase sharply public spending and borrowing, according to the IMF."
Robust growth and buoyant share prices tend to remind some investors of the drawbacks of gold, in that it produces no return and can incur storage costs. So-called gold bugs retort that it is an unparalleled store of value, and that over the long term – since the time of King Nebuchadnezzar II – an ounce of gold buys the same number of loaves of bread.
That long term is, however, quite long. Nebuchadnezzar died in 562 BC.
Find out how much you could've made if you had opened a trade today