Gold price trend: the slow retreat?
Subscribe to Weekly Highlights
The major market events for the week ahead right in your inbox.
Subscribe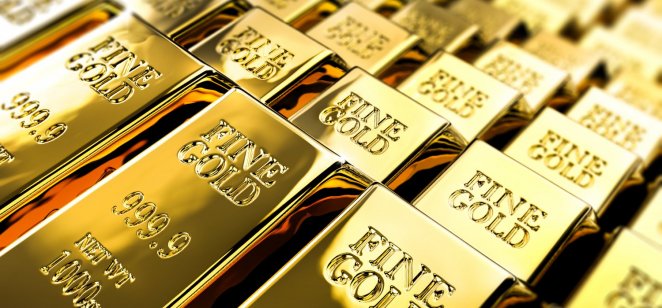 Content
This had been shaping up to be a golden year – literally.
Bullion prices seemed on an ever-upward curve, crashing through the $2,000-an-ounce barrier in the summer with predictions that this could be only the start of their upward momentum.
The gold price trend during the last 12 months has indeed been impressive. On 4 September 2019, bullion stood at just $1,538.80. By three months ago, on 4 June, it had gained to $1,706.45, one month ago, on 4 August, it traded at $1,972.25 and now it is $1,934.10.
Leaving the safe haven?
But this apparently-inexorable progress masks a loss of ground during the past month.
Its monthly high was $2,061.50, while its low point was $1,918.50. Alas for gold bulls, the high was back on 7 August while the low was uncomfortably recent, on 26 August.
In other words, momentum is starting to head downwards.
What is behind what seems to be a new gold price trend?
The gradual normalisation of the world economy would seem to be playing an important part. Gold is seen by many as the ultimate safe-haven asset, but such harbours become less attractive when the storm subsides. Indeed, calmer waters may well give traders and investors an incentive to take to the high seas in search of more rewarding assets.
Major economies can hardly be said to be fully recovered from the impact of the measures taken to deal with the coronavirus, but the doom-laden predictions of semi-permanent slump made during the Spring have faded.
What is your sentiment on EA?
Vote to see Traders sentiment!
Sceptics may feel vindicated
To take one example, US labour-market figures in early September came in better than expected, giving a lift to the dollar. Not only is America's currency a rival to gold as a solid-investment, but is the currency in which bullion is priced.
So, for the moment at least, gold price news does not look good for the "gold-bugs", especially not those who bought in at close to the top. If this really is the start of a long retreat, history teaches that they may have to be patient for quite a while before seeing any return, or even their stake back.
Anyone who bought at the peak in January 1980 is still waiting for their money to be returned once inflation is taken into account.
It is much better news for the "bullion bears" who have believed the yellow metal to have been overbought and for outright bullion sceptics, who see gold as simply another commodity useful mainly for fillings, electronics and wedding rings.
Their attitude is summed up by the reaction of a distinguished British commentator who, presented with a booklet on the question of whether gold had a future monetary role, said it seemed to be taking an awful lot of words to say: "No."
So should we all be cheerfully shorting gold, hoping to profit from its "inevitable" decline? Quite possibly not.
To begin with, the correction so far is relatively modest – as we have seen, bullion remains well above its level of 12 months ago. Of course, were this to continue, the fall would look gradually less modest.
| | |
| --- | --- |
| Long position overnight fee | -0.0095% |
| Short position overnight fee | -0.0042% |
| Overnight fee time | 22:00 (UTC) |
| Spread | 0.03 |
| | |
| --- | --- |
| Long position overnight fee | -0.0159% |
| Short position overnight fee | 0.0057% |
| Overnight fee time | 22:00 (UTC) |
| Spread | 1.8 |
| | |
| --- | --- |
| Long position overnight fee | 0.0479% |
| Short position overnight fee | -0.0740% |
| Overnight fee time | 22:00 (UTC) |
| Spread | 0.005 |
| | |
| --- | --- |
| Long position overnight fee | -0.0500% |
| Short position overnight fee | 0.0140% |
| Overnight fee time | 22:00 (UTC) |
| Spread | 60.00 |
But there is no guarantee this will be the case.
Eighties factors not in place
Let's go back to the post-1980 slump. The background here was that central banks on both sides of the Atlantic were getting a grip on the inflation that had surged in the Seventies.
As they did so, paper currencies became more attractive, not least because, unlike gold, they provide a return.
Furthermore, the subsiding of very high rates of inflation – more than 25% in the UK in 1975, for example – reassured many that the monetary system was not falling apart, thus they had less need of gold, the only asset that is no-one's liability.
Today, the circumstances are very different. Far from cracking down on inflation, central banks seem to be encouraging it.
In its September newsletter, the Institute of International Monetary Research noted: "Money growth acceleration has been far more pronounced in the four advanced economies that we cover in our monthly notes (US, euro-zone, Japan and UK) than in the two big developing countries, China and India."
But it adds:
The acceleration in money growth since March 2020 has been a global phenomenon and we anticipate that inflation is likely to increase across the world in the next two to three years.
In such circumstances, it seems gold's lustre may be dimmed a little but is unlikely to experience the prolonged downswing that set in from the early Eighties until the end of the Nineties.
A second factor that dulled gold's attractiveness at that time was the easing of tensions between east and west. From 1985 onwards, and gaining apparently-unstoppable force after the fall of the Berlin Wall in 1989, it seemed a new partnership was being forged across the northern hemisphere.
With the threat of war receding, the need for an asset that was a universally acceptable store of value became much less marked.
Even the most optimistic person would surely not suggest the current situation has any similarity? Indeed, tensions seem to be increasing, rather than the opposite: with China, between Greece and Turkey and between Iran and some of its neighbours, to give just three examples.
So what is likely to be the final verdict on the gold price trend in 2020? It would not be unreasonable to suggest the price meets resistance at about $2,000. This is bad news for any who bought when it was, briefly, above this level, but commodities equal risk, and anyone unaware of that ought not to be trading them.
But if $2,000 is some sort of ceiling, then the floor may not be far below. The factors that triggered the long slide after 1980 are not in place today.
This may change, but there's no sign of it yet.