Gold futures rebound on concern over US jobs market
Subscribe to Weekly Highlights
The major market events for the week ahead right in your inbox.
Subscribe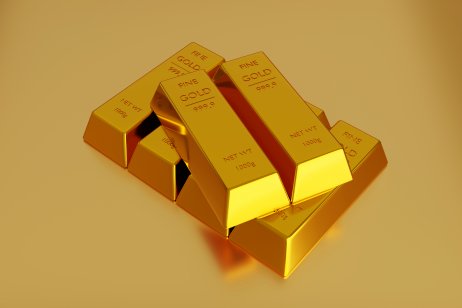 Content
Gold futures jumped more than 2% Thursday morning after more Americans filed first-time jobless claims and investors showed concern over a possible tapering of economic payments by the US Federal Reserve.
December 2021 gold futures were up 2.15% to $1,759.90 per ounce at 12:45pm EDT (UTC +4). The precious metal opened at $1,726, before hitting a morning high of $1,765.
The bounce back is a relief. Gold hit its lowest settlement in about six months earlier this week due to a strong US dollar and rising US Treasury yields.
"Gold has lost a lot of friends this month," Ross Norman, chief executive officer at Metals Daily, told MarketWatch. Still, "on paper it has much going for it: incipient inflation, a stagnating economic recovery and equities valuations at nose-bleed levels. Then there's the debt ceiling and an emerging energy crisis."
Job numbers
For the week ending 25 September, seasonally adjusted initial jobless claims jumped 11,000 to 362,000, the US Labor Department said. The four-week moving average was 340,000, an increase of 4,250 from the previous week's unrevised average of 335,750.
Some investors were worried the numbers suggest the US job market is softening.
What is your sentiment on Gold?
Vote to see Traders sentiment!
Tapering off
Adding to the uptick is the prospect the Fed will start easing back on stimulus payments. Though the Fed isn't ready to slow its bond purchases, minutes from last week's Federal Open Market Committee Meeting said: "so long as the recovery remains on track, a gradual tapering that concludes around the middle of next year is likely to be appropriate" – a steeper position than many market-watchers had anticipated.
Additionally, any future interest rate increases would push government bond yields higher. This will increase the cost of holding non-yielding gold.
"A firmer U.S. dollar and higher yields are a toxic combination for gold," Commerzbank said in a note.
Read more: Jobless claims rise for third consecutive week
Read more: Fed tapering and tightening – what does this mean and how will the markets react?