GM buys 25% stake in E-boat start-up Pure Watercraft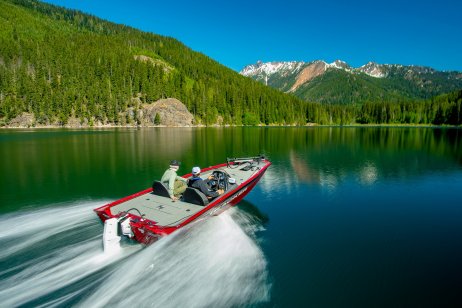 General Motors acquired a 25% stake in electric boat start-up Pure Watercraft on Monday in a continuation of its commitments to electrification.
The finances of the deal were not disclosed in the press release but the stake is reportedly worth $150m (£112m).
Through the investment, Pure Watercraft will be able to utilise GM's engineering, supply chain and manufacturing capabilities.
"The way to think about this is the value chain," Pure Watercraft CEO Andy Rebele tweeted. "We access GM powertrain components at its internal transfer price, and use GM support with supply chain, getting us validated components at much lower cost than electric boat competitors."
Market reaction
GM shares rose by as much as 5% in intraday trading to around $65 per share, nearly matching its 52-week highs. Some of those gains reversed by end of day with the stock closing at $64 per share for a 3.64% gain over the prior week's close.
The stake is part of GM's commitment to invest $35bn in electric and autonomous technology by 2025 and become the market leader in EVs in North America, according to the release.
During GM's investor day last month, the company highlighted the development of its Ultium electric battery platform, which is intended to be used in a variety of applications beyond consumer road vehicles to trucks, trains, airplanes and boats.
Specifically, GM notes that vehicles that traditionally used diesel fuel – such as boats – could switch to zero-emission hydrogen fuel cell technology.
What is your sentiment on GM?
Vote to see Traders sentiment!
E-Boat startup
Seattle-based Pure Watercraft was founded in 2011 and sells a variety of boats as well as its Pure Onboard System, which can attach to existing boats to electrify their propulsion system.
The company sells all-electric pontoon boats, bass boats, small inflatables and coaching launches for rowers.
Pure Watercraft says the benefits of electric boats include a lower cost of ownership, little to no onboard maintenance, the elimination of noxious fumes, zero water and air emissions and a quieter ride to better hear your guests or not scare off fish, according to the company's website.
Read more: GM stock forecast: Looking past the chip shortage to EVs