Commodities, led by energy, ready to run in 2022: BoA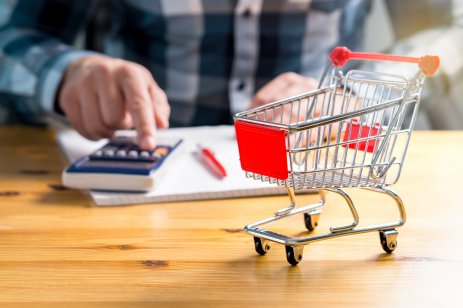 Commodity prices will continue to rally in 2022 largely due to pressure from global inflation, with energy outperforming metals and agriculture, the Bank of America predicted on Wednesday during a roundtable discussion.
In 2022, "commodities should continue to reign supreme as an inflation hedge, just as they have throughout financial history, and that will attract investor flows," said Francisco Blanch, head of global commodities and derivatives research with the bank.
On the conference call, Blanch said while tighter monetary policy in the US and the world and a strong US dollar are the key downside risk of commodities, global manufacturing should continue to increase in 2022, creating a robust demand.
Individual commodities
The big question is: what will happen to crude oil prices? Blanch projects the average Brent spot prices could rise to around $120 (£90.19) per barrel by mid-2022 as the strong international travel season kicks off in the US and Europe. For 2021, BofA predicts Brent crude prices will come in at $85 a barrel.
Blanch isn't as optimistic about natural gas, saying the Henry Hub price features a "significant risk premium" this winter resulting from the "surprisingly inelastic" supply-demand environment during the summer of 2021.
He forecasts a 2022 Henry Hub gas price average of $3.45 per million British Thermal Unit, down from the New York Mercantile Exchange average of $3.75 per million British Thermal Units average price in 2021.
By contrast, the bank is more cautious toward some industrial metals, as the Chinese real estate market continues to stumble. China's building boom soured this past year after a number of high-profile defaults, including the highly watched Evergrande. Industrial metals such as copper are used in construction of buildings.
However, Blanch remains "selectively bullish" on precious metals like platinum and silver. Additionally, gold could gain from negative real rates, although US inflation could bring higher nominal rates too, a negative for the yellow metal.
2021 recap
During 2021, the ICE MLCX index rose a very respectable 63% and 49% year-to-date, helped by a surge in global mobility and energy prices.
Simultaneously, the MLCX Industrial metals and agriculture also recorded positive performance of 23% and 27% respectively YTD, but precious metals returns were -3%.
Looking into 1H22, the bank's economics team sees US inflation staying elevated and a less accommodating Federal Reserve, but global GDP growth should stay strong at 4.2%.
Read more: Gas at three-month low, oil rebounds ahead of OPEC meeting
Read more: Crude futures bounce back Monday