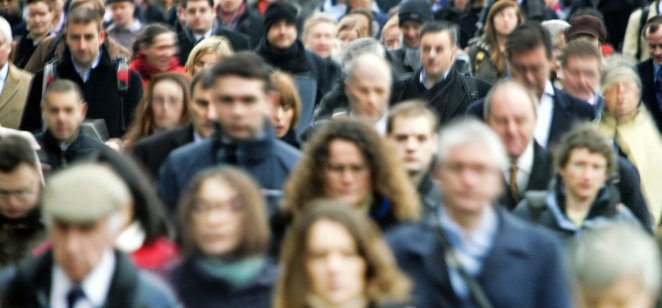 Content
There's a lot of economic timber for the Bank of England to chop and split this week. New UK unemployment numbers arrive tomorrow, Tuesday, while July's CPI inflation data lands on Wednesday.
This mid month data pile impacts sterling – GDP/USD was down this morning to 1.2080 – but by how much also turns on the degree of Bank of England (BoE) anxiety from nine Monetary Policy Committee (MPC) members.
Does the MPC reckon persistent inflationary pressure is the priority? Or is the longer term outlook – recession stupor risk – a bigger anxiety, directly feeding into BoE monetary policy?
What is your sentiment on GBP/USD?
Vote to see Traders sentiment!
Monster cost of living fear
You might also ask: do MPC grandees meaningfully understand the cost of living pressure voters are under? The Bank of England has warned inflation will hit 13%-plus by October.
The nine-strong MPC won't unanimously agree about the economic air quality but the point is that it's an informed discussion. Sober stats from the Institute for Fiscal Studies turned up this morning on real-pay erosion:
It claims the poorest fifth of earners now face inflation of 10.8%, compared to the richest fifth who face 8.5%.
But by October the poorest fifth will be living with inflation of 17.6% and the richest fifth with 10.9%.
More widely there's also concern about the differential between public and private sector pay growth.
The big question for the MPC is: has the UK economy begun to slow, or not?
70s flashbacks
First, sterling. Viraj Patel from Vanda Research says traders should be extra careful with a government hauling considerable leadership uncertainty, not to mention longer-term policy unknowns.
Sterling has recently been trading close to a stagflation theme he says. "Tighter [inflation] rates are worse for the currency. It's counter-factual. It's not the cleanest link between [interest] rates and their effect."
He goes on: "I would argue less tightening from the Bank of England probably means less recessionary risk [which] probably means stronger sterling.
"So if we get, say, softer CPI this week, maybe those stagflationary risks, the squeeze on household incomes, the recessionary risks the Bank of England is forecasting, kind of get pushed off the table."
Inflation imbalances
In other words, a situation where rates possibly dip but sterling rises – potentially. The Bank of England (as of 4 August) still believes inflation will be back close to 2%, its official inflation target, in a little over two years.
| | |
| --- | --- |
| Long position overnight fee | -0.0020% |
| Short position overnight fee | 0.0001% |
| Overnight fee time | 21:00 (UTC) |
| Spread | 0.00013 |
| | |
| --- | --- |
| Long position overnight fee | 0.0000% |
| Short position overnight fee | -0.0000% |
| Overnight fee time | 21:00 (UTC) |
| Spread | 0.043 |
| | |
| --- | --- |
| Long position overnight fee | -0.0038% |
| Short position overnight fee | 0.0004% |
| Overnight fee time | 21:00 (UTC) |
| Spread | 0.00006 |
| | |
| --- | --- |
| Long position overnight fee | 0.0042% |
| Short position overnight fee | -0.0100% |
| Overnight fee time | 21:00 (UTC) |
| Spread | 0.008 |
But Wednesday's inflation numbers for July are expected to show a 9.8% rise in the annual headline rate, with core inflation likely lifting to 6.4% from 5.8% in June.
While the UK economy's recent 0.1% contraction in April-June Q2 was less than feared, Britain's trade deficit has widened to £27.9bn. As a percentage of GDP, that's the biggest value since records began in 1955.
Jobs to go to
Trade deficits and the pressure to finance them can feed into higher interest rates. Such negative numbers have the potential to do damage to sterling, particularly if a recession turns up sooner than expected.
For the three months to May UK unemployment was at 3.8% – highly resilient and a figure to celebrate in normal times.
Yet while hiring has increased, year-on-year wages are up just 4.3%. "In real terms in March to May 2022, growth in total and regular pay both fell on the year, at 0.9% for total pay and 2.8% for regular pay"," the ONS says. A record fall for regular pay.
Slowing demand for services and business due to increasing consumer spending fragility is increasing.
Tougher on Threadneedle Street
Also at the edges lies worry about the longer-term economic philosophy of a Liz Truss, the current favourite, premiership, which is still defining itself to the public.
Further differentiating herself against Rishi Sunak, it's thought the Bank of England's remit could be up for review should Truss triumph. Governor Andrew Bailey could be ordered to abandon a 2% inflation target. Certainly a 3-4% target, say, appears more credible currently.
There's also the supply side shocks from the Russia-Ukraine war unresolved, hitting supply chains.
For GDP/USD there are perhaps too many question marks now massing as data sets land.
Further reading