Gap (GPS), Nordstrom (JWN) slide more than 20% to 2021 lows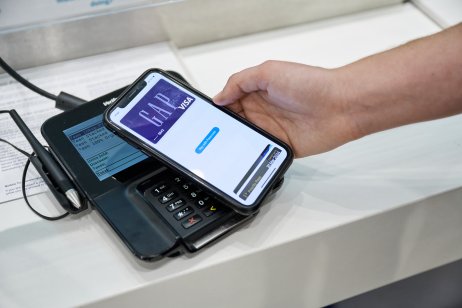 Clothing retailers Gap and Nordstrom saw their stocks gashed by more than 22% and 29%, respectively, on Wednesday after missing earnings expectations and signalling further problems ahead due to supply chain issues.
Gap significantly slashed its 2021 financial guidance as it reported one of the biggest top line misses amongst department store retailers due to inventory delays. Nordstrom is maintaining guidance but said sales at its off-price division Nordstrom Rack have failed to return to pre-pandemic levels.
Gap fell more than 5.32 points lower at the open to around $18 per share – its lowest price in the last 52-weeks. Likewise, Nordstrom moved 9.25 points lower Wednesday to $22.65 per share for a new 52-week low.
Gap
Gap's comparable sales for the quarter were up 5% year over year but net sales were down 1% compared to 2019 pre-pandemic levels as supply chain disruptions drove an estimated 8 percentage point negative impact, the company said in its earnings release.
Net sales of $3.94bn (£2.95bn) in the quarter missed expectations of $4.44bn, according to Refinitiv data. Similarly, Gap reported adjusted earnings per share of 27 cents, well below estimates of 50 cents.
"The 46% earnings-per-share miss was caused by lower-than-anticipated sales and well-understood elevated freight costs, but the magnitude of SG&A (selling, general and administrative expenses) deleverage was puzzling," Morgan Stanley analyst Kimberly Greenberger wrote in a report obtained by Capital.com. "Management chose to continue marketing spend at elevated levels despite limited inventory in-stock levels and the revenue shortfall".
Gap revised its full-year revenue guidance to 20% above 2020 levels, down from second-quarter guidance of 30% and at the lower end of the low-to-mid 20s range. The company also reduced its guidance for full-year diluted earnings per share to a range of 45–60 cents compared with the $1.90–$2.05 range reported during the prior quarter.
What is your sentiment on GPS?
Vote to see Traders sentiment!
Nordstrom
Net sales at Nordstrom increased 18% year over year in the third quarter but was still 1% lower than 2019 levels.
Revenue of $3.64bn beat estimates of $3.55bn, according to Refinitiv. However, earnings per share came in at 39 cents compared with expectations of 56 cents.
Sales were largely dragged down by the company's more affordable line of clothes at Nordstrom Rack, which is still reporting net sales 8% below 2019 levels.
"We are not satisfied at all with our Rack business as clearly our recovery is lagging what we think it should be," CEO Erik Nordstrom said in prepared remarks during the earnings call. "We have undertaken a thorough analysis of our Rack business, putting the customer at the centre, and have identified clear actions we are taking to improve performance and accelerate profitable growth".
He explained that supply constraints are particularly acute at the Rack brand, which procures luxury brands at off-prices to sell at a discount. To combat this the company is looking to increase inventory using a "pack and hold" strategy, which will allow it to deploy more inventory in times of heightened demand.
Read more: Asos teams up with Nordstrom to build brand awareness