Galliford Try makes positive turnaround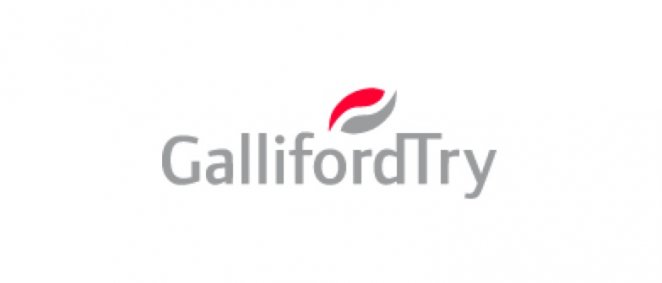 British construction and infrastructure company Galliford Try posted its full-year results on Thursday, and was reinstating its dividend after announcing it is on track to meet its financial target of a 3% margin.
In its annual results for the year ended 30 June, the Uxbridge-based company applauded a "strong operational performance delivering improved profitability". The company reported a pre-tax profit of £11.4m ($15.7m) on revenues of £1.12bn, which followed two unprofitable years – for example, last year it made a pre-tax loss of £59.7m.
The group's revenue for the year was up 3% to £1,124.8m (2020: pre-exceptional £1,089.6m). The results stated that "The increase reflects the resumption of site operations following the impact of the Covid-19 lockdown in Spring 2020, partly offset by an expected reduction in Infrastructure's revenue as we transitioned into the new AMP7 programme."
On the back of the positive results, the company announced a final dividend of 3.5p, which, together with the interim payment of 1.2p, gave a total shareholder return of 4.7p.
Losses on previous projects
This followed large losses in Galliford's construction business due to ill-fated projects – particularly in Scotland – such as the Aberdeen Bypass and Queensferry Crossing.
Since then, it has closed its Scottish Infrastructure division and focused on more profitable areas such as highways regional building, defence, education, and health and water infrastructure projects.
Galliford Building generated a profit of £16m, following a 2020 pre-exceptional loss of £52m, representing a margin of 2%, while Infrastructure generated a profit of £6m, after losses of £1.8m in 2020, at a 1.8% margin.
As of the June 2021 year-end, Galliford's order book was up to £3.3bn from £3.2bn in the previous year, of which 91% came from the public and regulated sectors, and 9% from the private sector.
Commenting on the results, Bill Hocking, Galliford Try's chief executive, said: "Our commitment to robust risk management, careful contract selection and operational excellence underpins our performance and prospects."
Good cash-generation
The business said it was now seeing good cash-generation, with an average monthly cash flow of £164m.
CEO Hocking expressed confidence about the company's future, stating that Galliford Try now had a strong order book and balance sheet, and had started the new financial year with 90% of planned revenue secured for the 2022 financial year.
Hocking added: "We are encouraged by the pipeline of new opportunities across our chosen sectors in the public, regulated and private markets together with our significant contract wins during the period.
"The government's plans to increase capital expenditure, together with the group's strong balance sheet and quality order book, mean that the group is well placed to meet its growth objectives for the new financial year.
Shares in Galliford Try were up 3.7% to 177.4p in mid-day trade on the London Stock Exchange.
Read more: UK government sets out £650bn infrastructure investment plan