FTX investors: Can depositors claim collateral rights as ex-Enron bankruptcy lawyer John J Ray III steps in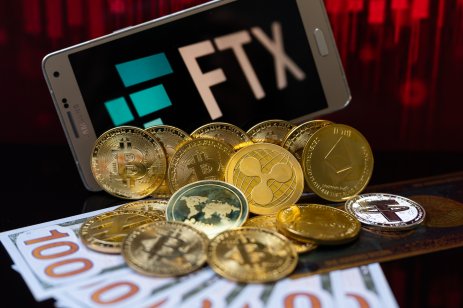 FTX investors may be waiting a while before they can claim their lost funds back. It is being speculated that investments will be treated as "unsecured claims", meaning traders will not have collateral rights.
This follows the news that the bankrupt cryptocurrency exchange is disabling withdrawals, which will see users unable to cash out their investments.
"A messy and complex bankruptcy case"
Investors who used the FTX cryptocurrency exchange could struggle to get their funds back. The Wall Steet Journal have said investors will likely not be able to claim collateral rights.
Meanwhile, Daniel Besikof, partner at Loeb & Loeb, spoke to MarketWatch and said this "could be a very messy and complex bankruptcy case".
He pointed towards FTX's terms of service, which said: "None of the digital assets in your account are the property of, or shall or may be loaned to, FTX Trading; FTX Trading does not represent or treat digital assets in users' accounts as belonging to FTX Trading."
While this could be perceived as hopeful for FTX investors, it is a complex process and the exchange's position is yet to be clarified.
Comparisons have been made with the collapse of cryptocurrency exchange Mt. Gox in 2014, where investors are still waiting for their money back.
FTX's new CEO
As FTX filed for Chapter 11 bankruptcy on 11 November, John Jay Ray III was named as Sam Bankman-Fried's replacement as CEO of FTX.
Ray is experienced with handling bankrupt companies. He previously was the chairman of Enron, a failed energy trading company that filed for bankruptcy in 2001. Enron creditors saw a recovery rate of 52 cents for every $1, according to The Wall Street Journal.
In FTX's bankruptcy press statement, the exchange said it would begin "an orderly process to review and monetise assets for the benefit of all global shareholders". But it did not reveal a timeline for these events.
However, one of Ray's first acts as CEO was to halt withdrawals. He posted a statement on Ryne Miller, FTX's general counsel's, Twitter account.
He tweeted: "We are in the process of removing trading and withdrawal functionality and moving as many digital assets as can be identified to a new cold wallet custodian."