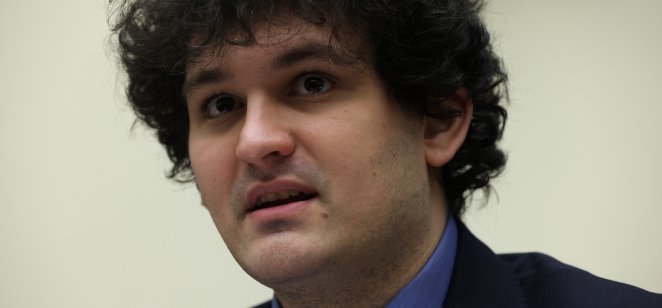 Content
Despite previous denials that FTX founder Sam Bankman-Fried planned to acquire stock and cryptocurrency brokerage Robinhood Markets (HOOD), Bloomberg News reported Thursday, citing unnamed sources, the cryptocurrency-trading platform was actively exploring potentially making a formal bid. Bankman-Fried was said to be "excited" by the app-based brokerage, Bloomberg said.
Robinhood (Nasdaq: HOOD) 1 May-YTD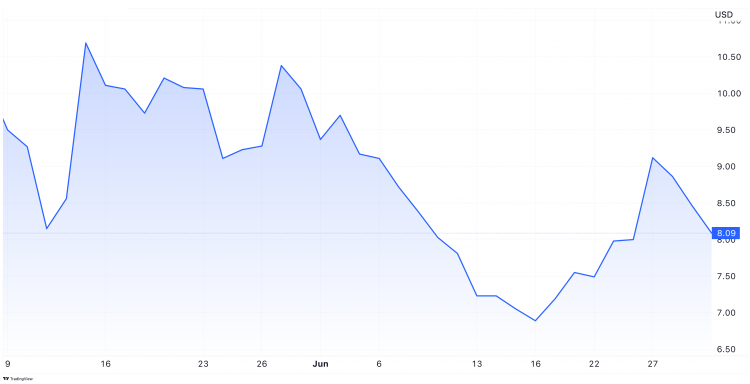 Robinhood Markets Inc. (Nasdaq: HOOD) 1 May-YTD - Photo: TravingView
Last month Bankman-Fried disclosed he had acquired a 7.60% stake in the retail brokerage for $648.3m (£532.5m), according to Schedule 13D filing with the US Securities and Exchange Commission (SEC). In the filing, Bankman-Fried states he has no "intention of taking any action toward changing or influencing control of the issuer," and the stake was acquired "in the belief that the shares represent an attractive investment."
"It makes sense," notes daily newsletter The Water Coolest. "Robinhood could give FTX a foothold in the US. Plus Robinhood makes most of its money from crypto trading."
Robinhood Markets Inc. (

HOOD

) stock price
Robinhood stock is currently trading far below the lofty valuations seen a year ago, closing Wednesday at $8.47 per share. Robinhood's current valuation is 77.7% off the $38 per share price of its July 2021 IPO and over 90% below the $85 per share all-time high set on 4 August 2021. Robinhood stock trades on the Nasdaq exchange under the ticked HOOD.
Robinhood Markets currently has a roughly $7.20bn market capitalization, according to data maintained by Nasdaq.
News of Bankman-Fried's Robinhood stake sent the stock 31.2% higher to $10.69 per share on 12 May. After giving back some of those gains, this week's Bloomberg report sent Robinhood stock 9.98% higher to $9.26 per share.
What is your sentiment on BTC/USD?
Vote to see Traders sentiment!
Robinhood Markets Inc. (HOOD) since IPO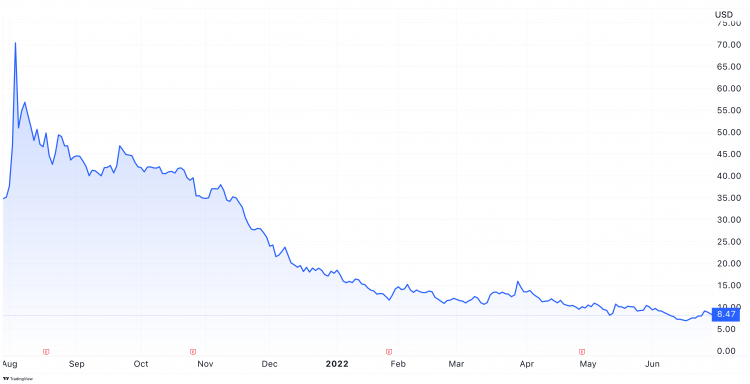 Robinhood Markets Inc. (Nasdaq: HOOD) since IPO
Why FTX acquisition of Robinhood would make sense
A Robinhood acquisition would make strategic sense for FTX, as it is currently subject to US cryptocurrency brokerage regulations, while Robinhood, with its Robinhood Securities and Robinhood Crypto units, has full US regulatory clearance in the US.
"It's also probably worth noting that Robinhood has a huge crypto presence and a boat load of customers," noted The Water Coolest. "Robinhood could give FTX a foothold in the US, plus Robinhood makes most of its money from crypto trading."
Robinhood is not the only strategic investment Bankman-Fried has made this year, as the cryptocurrency market has been experiencing a so-called "crypto winter." Bitcoin (BTC/USD), the largest cryptocurrency by market capitalization, currently trades at $19,133, down 59.9% this year and 71.7% below the $67,566 all-time high set last November.
Bitcoin/US Dollar (BTC/USD) price chart
Other FTX crypto investments
In addition to Robinhood, Bankman-Fried has recently extended a $250m revolving credit facility to cryptocurrency trading platform BlockFi. "Today BlockFi signed a term sheet with FTX to secure a $250m revolving credit facility providing us with access to capital that further bolsters our balance sheet and platform strength," said BlockFi CEO Zac Prince in over Twitter.
"The downfall of prices that took a sharp turn in May had a domino effect on crypto exchanges and DeFi platform, namely BlockFi, which lost almost 80% of its valuation," said researchers from cryptocurrency research firm 21Shares in its weekly research letter.
Bear market becomes a crypto battleground
As part of the credit facility, FTX has the option to buy BlockFi outright for $0, 21Shares noted. "This would effectively wipe out all of BlockFi's existing equity shareholders," added 21Shares, "including management and employees with stock options, as well as all equity investors in the company's previous venture rounds."
While that may not seem like the most advantageous loan terms for BlockFi, it was the only liquidity available that would not subordinate its customer accounts' assets, placing customer holdings behind the lender in a liquidation.
"This is a further testament that the bear market is a battleground to test crypto projects in the space and thicken the skin of those who remain," added 21Shares. "The $250M revolving credit facility sets an example for bigger crypto companies to collaborate with younger projects to enhance accessibility of crypto markets."
CFD Trading calculator
Calculate your hypothetical P&L if you had opened a trade today #current date# at the market opening price:
Market
FTT/USD
Robinhood Markets
Past performance is not a reliable indicator of future results
Further reading: