Frustration mounts as SEC continues to delay crypto rules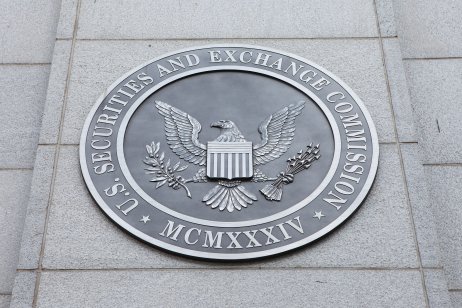 About the only issue Washington lawmakers can agree on is that the current cryptocurrency landscape is the Wild, Wild West, and that is where agreement on the new financial category ends.
Republicans are frustrated at the Biden Administration's glacial pace of defining cryptocurrency as either a commodity, currency or security, while the US Security and Exchange Commission (SEC) defends its path, stressing its mission of investor protection.
Ambigious definition
While the SEC has taken small steps towards advancing cryptocurrency regulations, US Senate Republicans argue the commission is taking enforcement action before issuing clear, concise rules for the industry. In committee testimony and interviews, GOP members said SEC Chair Gary Gensler is often ambiguous in defining cryptocurrency. Is it a commodity, security, or currency in the eyes of the SEC?
"Gensler will say bitcoin and Ethereum are not securities, they look like commodities," complained Republican Senator Pat Toomey of Pennsylvania. "But then he says stable coins are a security."
What is your sentiment on ETH/USD?
Vote to see Traders sentiment!
Republicans want clarity
In a CNBC September interview, Toomey continues: "I am just asking the SEC to provide some clarity. Let us know why you think this is a security. What are the characteristics of cryptocurrency that makes it a security so people will know?"
Toomey, along with Republican Senator Cynthia Lummis of Wyoming, are leading Congressional efforts to help expand the cryptocurrency industry. The two sponsored a failed amendment to the $1trn infrastructure bill in October.
Lummis, who owns upwards of $100,000 in bitcoin, has advocated for a solid regulatory framework where cryptocurrency can continue to drive innovation. This summer, more than 45 companies were registered in her state with bitcoin and LLC in their title.
During a recent Senate Banking, Housing and Urban Development committee hearing, Lummis said cryptocurrency "is here to stay."
Calls and emails from Capital.com to the senators' offices went unanswered.
Congressional hearings
At several recent hearings, GOP Congressional members have asked which federal agency has regulatory control over cryptocurrency. Again, Republicans point to an administration slowly giving a definition. They argue, if cryptocurrency is not a security, then the SEC does not have regulatory authority to set rules, guidelines or enforcement action.
Cryptocurrency companies have complained to Congress that the SEC's rules are vague, and executives are treated dismissively by the commission's staff. But the industry's biggest complaint is lack of clarity when it comes to enforcement activities.
Toomey said, the "SEC is taking enforcement action without laying out how they apply existing securities law to this really, really important new innovative category of finance."
Fed's response
In October testimony before the House Finance Committee, Gensler said the SEC is exploring a two-pronged approach to ensure cryptocurrency investors are protected against fraud and swindles.
"If we don't get cryptocurrency inside of the policy public framework a lot of people will get hurt," he warned.
The first is working with other financial regulators on ways to best protect investors in the cryptocurrency market. Gensler said the SEC is working in tandem with the Commodity Futures Trading Commission (CFTC), the Federal Reserve and Treasury Department as well as the Office of the Comptroller of the Currency on regulating the currency.
The second is to explore what gaps there are that, with the assistance of Congress, the SEC can close. The five areas the SEC is exploring are:
Offering and sale of crypto tokens
Trading and lending of crypto platforms
Stabilise coins value
Ways to highlight risks of crypto or derivatives
Custody of crypto assets
"Currently, we just don't have enough investor protection in crypto finance, issuance, trading or lending. Frankly, at this time, it is more like the Wild West, or the old world of buyer beware that existed before the securities laws were enacted. This asset class is rife with fraud, scams and abuse in certain applications. We can do better," Gensler told the committee.
Place maker
Toomey admitted there is opportunity for the industry to be filled with scams, fraud and abuse. He said in interviews some cryptocurrency will end badly and some are offering returns "that don't make sense to me."
But, he said, the SEC owes investors more transparency in how they are looking at cryptocurrency and to companies before levying fines.
"We got to sort this out and we got to have transparency before going with enforcement," he said.
Read more: Bitcoin moves off 24-hour high as SEC denies spot-price ETF
Read more: SEC moves against American CryptoFed token: CEO 'confident'