Foot Locker (FL) stock down 12% on supply chain risk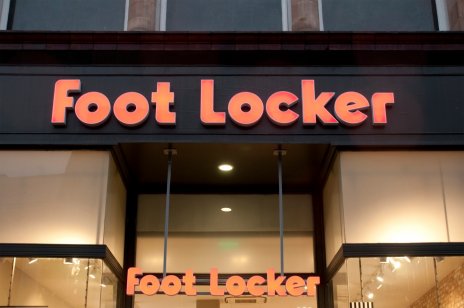 Foot Locker reported better-than-expected third quarter earnings Friday, but cautioned supply chain issues will continue during the holiday season.
The stock sold off heavily, falling 12% by late morning.
The the New York City-based sport and footwear retailer said adjusted earning for the three months ended 30 October was $1.93 per share, up nearly 60% from the same period last year and well above Wall Street's forecast of $1.21.
Supply chain issues
During a conference call with analysts, Foot Locker executives said they experienced some supply chain issues. Sales were impacted by cargo ships filled with sports footwear sitting for days waiting to be unloaded at US ports.
"We're balancing things with our supply chain partners," a company leader said. "But consumers are buying our product."
Company officials did say factory closers in Vietnam, where many trainers are assembled, has hurt their supply.
"Our customers are pretty resilient right now. They are moving from one product to another... You will see some switches in the story," an executive said.
"Our customers are pretty resilient right now. They are moving from one product to another..."
Positioned for the holiday season
The operator of 2,956 stores reported a 9.1% jump in merchandise inventories as of 30 October.
Chief Financial Officer Andrew Page said in a press release although the company expects global supply chain constraints to persist throughout the fourth quarter, the company believes it is "positioned for the holiday season, with positive momentum and inventory levels ready to meet customer demand."
Third quarter
Group revenues jumped nearly 4% to $2.19bn, inching ahead of analysts' estimates of $2.14bn. Meanwhile, same-store sales increased 2.2% from last year, also beating expectations, the company said in a statement.
Net income fell 40% to $158m.
Foot Locker's repurchased 2.75 million shares for $129m in the third quarter and paid a quarterly dividend of $0.30 a share, totalling $30m.
Total cash was 1.3bn and debt was $560m, reflecting the issuance of $400m of bonds maturing in 2029.
New leadership
Earlier this week, the footwear retailer announced a shuffle of top leadership.
The company promoted Franklin R. Bracken to a newly created role of chief operating officer.
Read more: Women, children drive Foot Locker past expectations