Fintechs continue to attract equity backers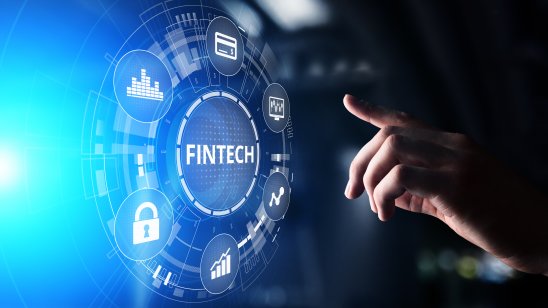 Financial technology firms have become hugely popular over the past decade. Their innovative approach to solving problems through software and modern technology has resulted in significant growth.
You only need to consider the proliferation of mobile payment apps, stock market trading and cryptocurrencies to illustrate the point.
According to the Bank for International Settlements (BIS), equity investment into so-called fintechs has amounted to more than $1trn across 35,000 deals since 2010.
Explosion in deals
The bank's quarterly review shows that investment in fintech has risen rapidly over the past decade, in terms of both the number and value of deals.
Investors, meanwhile, have "expanded across countries, market segments and deal stages," with many small agreements being stuck in younger ventures.
While there were less than 600 deals in 2010, for a combined $11bn, the total capital raised by fintechs in 2019 exceeded $218bn across almost 5,000 deals.
Geographical diversification
There has also been greater geographical diversification when it comes to deals, though the United States, the European Union, the United Kingdom and China remain the main locations.
The largest market is the US, which accounts for almost 40% of the global number of deals, as well as more than 50% of deal value. It's followed by the EU, the UK and China, which together account for around 33% of the deals and 35% by value.
Other geographical regions increasing their share include India, Canada, Singapore and Australia.
Fintech funding drivers
The report found that investment in fintech varies widely between countries. While such investment represented less than 0.01% of GDP in Russia and Saudi Arabia in 2019, it reached 0.06% of GDP in Switzerland and close to 2% in both Singapore and the UK.
"When considered individually, regulatory quality, the depth of domestic financial markets and a country's innovation capacity are positively correlated with investment in fintech," it added.
Regulatory sandboxes
This brings us to the intriguing concept of regulatory sandboxes and the vital role they can play in the development of the fintech universe.
Sandboxes provide regulators – and firms – with a "controlled testing environment" for financial products using emerging technologies, according to BIS.
"Their goal is to nurture financial innovation and competition, and they often facilitate fintechs' access to capital," it added.
Benefits of sandboxes
Firms entering sandboxes – particularly those that graduate – have been judged by the regulator to offer innovative products and be able to comply with applicable rules.
"Sandboxes can improve the information available to investors and reduce regulatory uncertainty," it adds. "More generally, they can signal that authorities are inclined to support the entry of new players in the financial sector."
No wonder it's a growing area.
There are now 73 unique fintech sandboxes in 57 countries, according to a study from World Bank Group, entitled 'Global Experiences from Regulatory Sandboxes'.
Venture capital funding
The BIS report also found that venture capital funding for early-stage fintechs rises after merger and acquisition (M&A) activity in the sector by large banks, although not by big techs.
"We find a major difference between the effects of banks and big techs," noted the report. "M&As by large banks spur seed and early-stage VC investment in the fintech sector – the main source of funding for young firms – while M&As by big techs do not."
The report points out that both big tech and fintech business models depend on building up a large network of users through digital platforms. Big techs, therefore, may see fintech entrants as direct competitors.
"Banks, by contrast, tend to have a more stable client base that is often based on long-term relationships, and may see fintech products and services as complementary to their existing offerings," it adds.
Conclusion
It's clear that investors have ramped up their funding of fintechs over the past decade, the BIS report concludes.
"While overall investment was initially quite concentrated in a few large markets and segments, the funding landscape has become more diverse," it said.
Fintech investment also responds to factors that include higher innovation capacity and better regulatory quality, as well as measures such as regulatory sandboxes.
Positive impacts
Therefore, the positive impacts of the quality of regulation and targeted initiatives like sandboxes suggest that policy can play a role to promote innovation, according to BIS.
"Yet regulators need to monitor developments to ensure that innovation in the financial sector serves the public interest," it added.
Read more: Fintech companies draw bn investment so far in 2021, KMG report reveals