What is financial risk?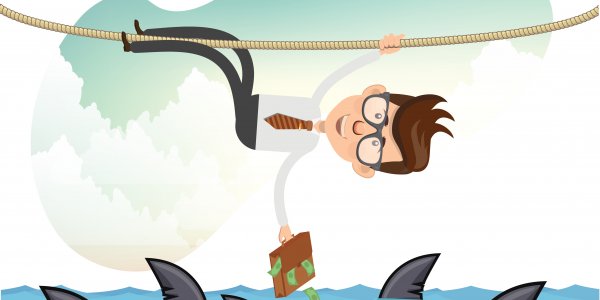 Financial risk is the risk that a company won't be able to meet its obligations to pay back its debts. Which in turn could mean that potential investors will lose the money invested in the company. The more debt a company has, the higher the potential financial risk.
Where have you heard about financial risk?
Anyone thinking of investing will be warned about various types of financial risks, such as currency risk, and ways to mitigate them, such as hedging. Financial risk is something to which companies are exposed, so shareholders and potential shareholders need to be aware of it.
What you need to know about financial risk.
Potential financial risk should be a factor to consider when deciding whether or not to invest in a particular company. Is its cash flow sufficient to cover its debts? What is its debt to capital ratio?
This last is just one of many financial risk ratios that can help investors. Others include the debt to equity ratio and the interest cover.
The various types of risk include credit risk (in which a counter-party cannot pay what it owes), liquidity risk (in which the company's cash flow is inadequate), currency risk (in terms of exposure to foreign exchange movements), foreign investment risk (where the company's overseas assets may be in danger, and asset risk (in which the value of a company's asset backing may fall).
Related Terms
Learn first. Trade CFDs with virtual money.
Try demo
Latest video