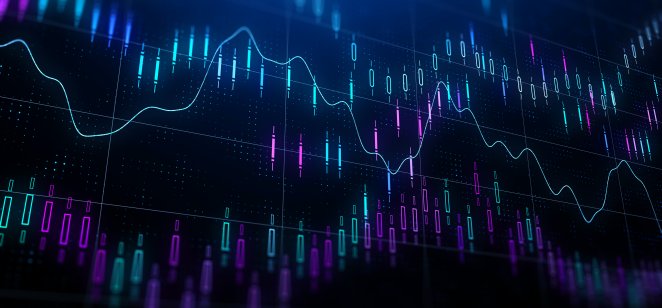 Market volatility, it is fair to say, has had a bad press.
The great and good in financial centres talk approvingly of "deep and liquid" markets, of "stable conditions" and of asset values that rise, but not too fast.
Disapproval is reserved for "thin trading" in which share prices jump about, in which "investor uncertainty" is rife and in which "speculative forces" are running riot.
The Fear Index
Senior market players who dissent from this consensus usually do so off the record. An economist at a major British bank, when it was pointed out that, over the previous year, City analysts had been consistently wrong about the likely path of UK interest rates, replied: "You need to have some sort of view to trade 'on"
Forecasting accuracy, it seemed, was not at a premium. But he wouldn't put his name to his opinion.
Which, when you think about it, is rather strange. Are the big beasts of the financial jungle seriously suggesting they would be happier were asset prices to remain frozen in time?
Volatility is, in fact, a key feature of financial markets and is defined as the extent to which prices jump up and down and generally swing around. And, markets being nothing if not ingenious, volatility has, for some years now, been itself a tradable commodity.
The Chicago Board Options Exchange has devised a Volatility Index (VIX), sometimes known as the "Fear Index". Indeed, The Fear Index was the title of a novel by Robert Harris in 2011, about a trader skilled in navigating the VIX.
More normal territory
Based on the Standard & Poor's 500 index, the VIX measures option market activity. An option is a derivative that gives the holder the right to buy or sell a given security at a set price.
But although the security's price is fixed, the option itself can be traded at a price that moves up and down in line with its likely value on the option date. Thus an option to sell a particular stock at $10 in a month's time will become more valuable, thus rise in price, if the stock is falling below $10 but less valuable if it is rising above it.
The VIX adds up all the different option positions at any one time to judge likely market volatility. In normal times, the VIX trades at between 12 and 20, but as the coronavirus crisis gripped the world economy a year ago, the VIX shot up to a peak of 82.69 on 16 March 2020.
It has subsided since then but remained above 20 throughout 2020. Now, however, with economies starting to re-open, the VIX is back in more normal territory and is currently trading at 17.91.
Find out how much you could've made if you had opened a trade today