Fading risk appetite hits stocks and oil, boosts safe-haven assets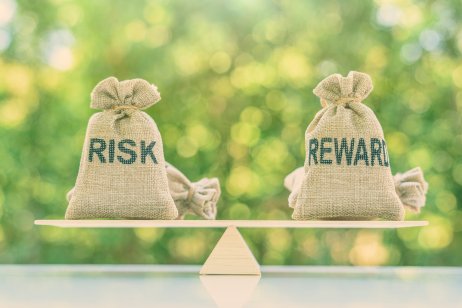 Equity markets fell on Thursday as risk appetite faded following sharp losses in Asia and falling oil and industrial metals prices.
The EuroStoxx 50 index fell 1.5% as fears grew that rising inflation and supply-chain bottlenecks are hitting demand as major economies report slowing production growth.
Concerns are also mounting that rising COVID-19 infections around the world from the highly-transmissable Delta variant of the disease could lead to further lockdowns and economic strain.
Risk-off
As risk sentiment ebbed, safe-haven assets came into play, with gold climbing 0.3% to $1,811.70 an ounce at 10.22 BST (UHT+1).
The most noticeable impact of this switch in sentiment was on the foreign exchange markets, where safe-haven assets such as the Japanese yen and Swiss franc both rallied strongly against the dollar. The yen gained 0.7% to ¥109.84 against the US currency, while the Swissie climbed 0.5% to SFr0.9206.
Yields on US Treasury bonds also fell as investors headed for safety – yields on bonds fall as prices strengthen. The yield on the 10-year Treasury fell 1.1 basis points to 1.31%.
London stocks
London's FTSE 100 fell 1.4%, with miners proving the weightiest drag on the index as commodity prices fell. Antofagasta, the Chilean copper miner, lost 2.6% to £14.02, while Anglo American shed 2.76% to £29.08.
Housebuilder Persimmon fell 2.96% to £29.79 despite an upbeat trading update, dragged lower – along with its peers – by a survey from the Royal Institution of Chartered Surveyors suggesting demand in the UK housing market had begun to cool. Barratt Developments fell 1.85% to £7.01, while Taylor Wimpey shed 1.64% to 161.5p.
Asian and US markets
Wall Street stocks managed to cling on to some gains, allowing the S&P 500 index to resume its record run, but further crackdowns by Beijing on Chinese tech stocks listed on foreign exchanges ensured a flat finish for the Nasdaq Composite.
China's authorities are now looking to impose tighter rules on all overseas listings, citing data protection concerns. Markets in mainland China and Hong Kong fell sharply on Thursday, with the Hang Seng index nearly shedding all its gains for the year.
Commodities
Oil prices were lower as the fallout from this week's abandoned OPEC+ meeting continued to resonate, with markets now beginning to fear a crude production free-for-all if the world's largest producers fail to come to an agreement on quotas.
Industrial metals were also weaker on fears slowing global industrial growth will hit demand. Copper fell 1.3% to $9,322.75 on the London Metal Exchange.
An hour after the open in London:
FTSE 100 -1.1% to 7,070.26
DAX 30 -1.1% at 15,524.4
CAC 40 -1.4% at 6,436.37
Dow Jones +0.3% to 34,681.79
S&P 500 +0.3% at 4,358.2
NASDAQ +0.01% to 14,665.1
Nikkei 225 -0.9% to 28,118.03
Hang Seng -2.7% to 27,124.12
Gold +0.3% at $1,807.15 an ounce
Brent Crude -0.5% to $73.07 a barrel
WTI Crude -0.6% at $71.74 a barrel
US Dollar Index flat at 92.65