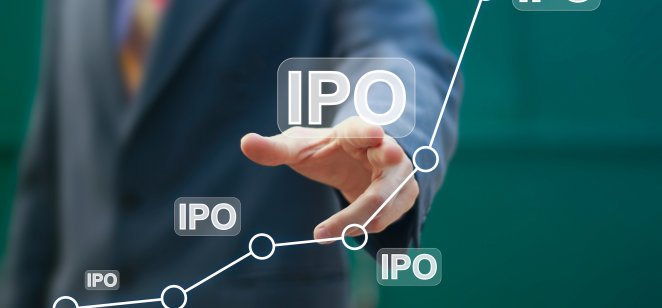 Content
The first half of 2021 saw 1,070 initial public offerings (IPOs) with total proceeds of $222bn. These are the highest H1 IPO numbers recorded in 20 years, according to the latest EY Global IPO Trends report.
The strong IPO activity reflects investors' high appetite for new companies, as some of the biggest global capital markets have reached new all-time highs in the first half of this year.
The global IPO proceeds in the first half of 2021 were higher than those recorded in the full years 2017, 2018 and 2019, as data included in the report shows.
The second quarter was particularly busy, with close to 600 completed IPOs worth $11.6bn. The Q2 figures were almost triple this, compared to the same quarter of 2020 when the IPO activity dropped as the first wave of the COVID-19 pandemic hit the markets.
EY Global IPO Leader Paul Go commented: "Globally, IPO markets put in an exceptionally strong performance in Q2 2021 as traditional IPOs continued to benefit from the first quarter's momentum, while special-purpose acquisition companies took a pause.
"IPO-bound companies wanting to take advantage of favourable market sentiment and high liquidity before an expected mid-year slowdown were keen to complete their transactions."
Strong growth across all regions
The IPO activity increased robustly across all regions in the first half of this year, but the Americas and the EMEIA (Europe, Middle East, India and Africa) saw higher growth rates than Asia-Pacific.
The US NASDAQ and NYSE returned to the top-two spots in terms of IPO proceeds in the first half of this year, with a combined share of almost 38% of the total up from 32% in 2020.
"The Americas IPO market maintained robust activity in Q2 2021, driven by record-breaking levels of technology IPOs not seen in more than two decades. Aftermarket performance has not been as strong as 2020, but the IPO pipeline is filling up, indicating a busy mid-year," said Rachel Gerring, EY Americas IPO Leader.
"We anticipate strong activity for the rest of the year supported by the high valuations in the broader market, solid performance of the IPO asset class, along with disruptive companies in traditional industries building the pipeline," she added.
In Asia Pacific, IPO activity remained steady in 1H 2021, despite resurgent waves of the pandemic in some markets, with IPO proceeds reaching a 20-year high.
However, the pace of activity slowed, and while the environment remains favourable, there are signs of potential adjustments in valuations for IPOs in the months ahead, according to EY.
European IPO activity surges on bull run
The strong bull run in European equities markets in the first half of 2021, which saw major European equity indices rising between 9% and 17%, also boosted the IPO activity on European exchanges. In H1 2021, Europe accounted for approximately 21% of global IPOs in both number and proceeds.
| | |
| --- | --- |
| Long position overnight fee | -0.0157% |
| Short position overnight fee | 0.0056% |
| Overnight fee time | 21:00 (UTC) |
| Spread | 0.20 |
| | |
| --- | --- |
| Long position overnight fee | -0.0500% |
| Short position overnight fee | 0.0140% |
| Overnight fee time | 21:00 (UTC) |
| Spread | 0.00600 |
| | |
| --- | --- |
| Long position overnight fee | -0.0500% |
| Short position overnight fee | 0.0140% |
| Overnight fee time | 21:00 (UTC) |
| Spread | 60.00 |
| | |
| --- | --- |
| Long position overnight fee | -0.0138% |
| Short position overnight fee | 0.0041% |
| Overnight fee time | 21:00 (UTC) |
| Spread | 1.5 |
"A spectacular bull run in the equities markets in 1H 2021 led to quadruple the number of IPOs and five times the proceeds year-on-year. We are beginning to see a return to normal in terms of IPO activity," commented Martin Steinbach, EY EMEIA IPO Leader.
"This is backed by positive momentum and investor sentiment, high liquidity in the markets looking for returns and an improved economic outlook. Moreover, a merger with a special purpose acquisition company (SPAC) is becoming an alternative path for IPO-bound companies to go public," he added.
London saw 42 IPOs worth $12.7bn, up almost fivefold compared to the same period of 2020, reflecting a release of pent-up demand from the last 18 months as companies first waited for the outcome of the UK elections, then Brexit and then the initial COVID-19 lockdown.
Deutsche Borse saw 11 IPOs worth $9.6bn, while Euronext and Alternext recorded 19 transactions totalling $9.1bn.
The Nordic markets (Denmark, Norway, Sweden and Finland) recorded particularly strong IPO activity, with 131 IPOs (of a total of 227 in Europe) worth $10.8bn in the first half of 2021.
SPAC IPO activity remains strong
IPOs carried out by special purpose acquisition companies (SPAC) rose to $114.3bn in the first half of 2021, more than the full-year 2020 value, despite a slowdown in the second quarter. The US accounts for the bulk of SPAC IPOs ($109bn) but Europe also saw increased activity.
Announced SPAC acquisition activity has also been growing at a faster pace, with the number of announced deals and deal values in H1 2021 already surpassing 2020 full-year levels. US companies were the most active source of SPAC target companies in 1H 2021, followed by European, Asia Pacific and Israeli companies.
As of 30 June 2021, there were 452 active SPACs, with approximately $136.5bn in available funds looking for investment.
"While SPAC activity slowed in April due to uncertainty in warrant accounting treatment, saturation in the private investment in public equity (PIPE) market and a flood of SPAC issuances in Q1 2021, the lull is behind us," said Karim Anan, EY Americas SPAC Leader.

"Since mid-June, both SPAC formation and merger announcements have been occurring at a normalised pace. This is expected to remain steady in Q3, and should begin picking up towards the end of the year," he added.
EY's IPO outlook for the second half
As IPO markets continue their forward momentum, many companies are looking to go public amid favourable conditions.
Here is what the EY specialists expect for the second half of this year:
A steady pipeline of $1bn+ IPOs for the rest of the year. This includes tech unicorns, SPACs and companies in sectors such as renewables, e-commerce and healthcare, which are expected to remain attractive for IPO investors.
Investor confidence will remain high for companies in sectors that have prospered from the lockdowns, including e-commerce, food delivery, games and cloud solutions.
Meanwhile, IPO pipelines continue to grow in many markets, as evidenced by companies that have completed new rounds of pre-IPO funding with rising valuations.
Cross-border IPO traffic from China to the US market may slow down after the latest government and regulatory investigations on anti-trust and data security concerns.
In addition to being well-prepared, companies looking to launch an IPO in H2 2021 will need to be realistic about valuations and be prepared to articulate their environmental, social and governance (ESG) strategy clearly.
Read more: EY report: M&A activity hits all-time high in first half of 2021