Expensify (EXFY) shares soar after IPO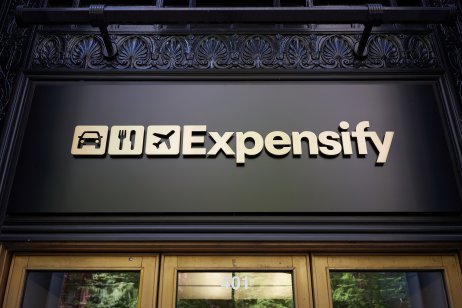 When Expensify made its stock market debut on Wednesday, it wasn't just a banner day for the company – it was also a memorable moment for Oregon, because it marked the first time a tech company in that state has held an initial public offering (IPO) since 2004.
Expensify broke the 17-year lull with a bang as its shares shot out of the gate at the high end of the forecasted price range – $27 – to close at $41.06 by the day's end, a 52% jump that gave it a market valuation of just under $4bn (£2.99bn). By midday Thursday, shares were trading close to $46.
Expensify, which trades on the Nasdaq Global Market under the ticker EXFY, reported revenues of $88.1m in 2020, up from $80.5m the previous year. The company lost $1.7m last year. Revenue for the six months ended 30 June of this year was $65m with a net income of $14.7m. For the quarter that ended on 30 June, 95% of Expensify's revenue came from recurring automated monthly payments made using credit cards.
Expense reports
Expensify makes what it calls a "super app" for small- and medium-sized businesses that allows users to handle a range of financial tasks including the tracking and reimbursing of expenses, creating invoices, collecting payments, paying bills, planning trips, and managing company credit cards.
In its IPO prospectus, the company provides a simple summation of its competitive edge: "At Expensify, we're best known for making expense reports that don't suck."
The journey to market has been a dramatic coming-out party for a tech company that has just 140 employees on its payroll. Expensify founder and CEO David Barrett refers to them as the "creative central strategic hub."
Automate it away
In a video interview, Barrett said he designed the business model "to scale without head count. Most companies, they just throw a ton of bodies at problems. We don't really do that. We like to solve every problem or automate it away. Or if we can't automate it away, then we'll outsource it."
The company's flagship location is a renovated historical bank building in Portland. It also has offices in San Francisco, California; Ironwood, Michigan; Melbourne, Australia; and London, England.
Seed planted in Tenderloin
The seed of Barrett's business idea was first planted in 2008 when he was living in San Francisco's Tenderloin neighbourhood, according to the company's website.
"As David walked past unhoused neighbours on the street every day, he wanted to find an alternative way to help them without giving them cash directly. David imagined handing people living on the streets a debit card that would be linked to his personal account to ensure they were able to buy food, while still able to access public services that require sobriety."
Banks thought it was weird
Barrett sought funding from the banks to explore his idea, but they "rejected it because it was too complicated, weird, and risky."
Undeterred, Barrett began creating an expense report platform, a concept with lower risk that banks would approve so he could continue working on the card technology. The business took off from there, with Expensify adding 10 million members to its community over the years, and processing 1.1 billion expense transactions.
Just as Instagram connects people using photography, Expensify aims to connect people using money. In Q2, 639,000 paid members in 53,000 companies from 200 countries and territories used Expensify.
Wormhole to adoption
One of Expensify's keys to success is its low customer acquisition costs. The company realised there was a wormhole to getting its technology adopted into company back offices. Individual employees would download the free app and essentially bring the company on board themselves.
"Our intense focus on improving the everyday experience of regular employees with an easy-to-use but powerful platform has enabled a viral, 'bottom-up' business model that is capital efficient and extremely scalable," the company said in its IPO prospectus. "The modern-day employee is increasingly empowered to drive technology change."
Expensify issued 9.7 million shares. The company estimated the net proceeds from its IPO would be approximately $59.3m at the top of the price range. The company plans to use some of the money raised for general corporate purposes including working capital, operating expenses, and capital expenditures. A significant portion of the proceeds – from $27.5m to $32.2m – will be earmarked for discretionary cash bonuses to employees during its Q4 ending December 31, 2021.
Card users earn Karma Points
In a nod to the early inspiration the founder gleaned in the Tenderloin from people who were homeless, Expensify embeds a social mission into its credit card, offering its users "Karma Points" with 10% of the card revenue donated to the company's charity, Expensify.org.
"The funds are distributed to a purchase-appropriate cause — for example, booking a flight triggers a donation to plant trees to offset carbon emissions; booking a hotel triggers a donation to help reunite people experiencing homelessness with family. There are five initial funds, centred around three relevant issues facing our communities today: climate justice, food security, housing equity, reentry services, and youth advocacy."
Read more: Expensify sets terms for upcoming IPO with bn valuation