Exclusive: How Expensify drives its 'super-app' ambitions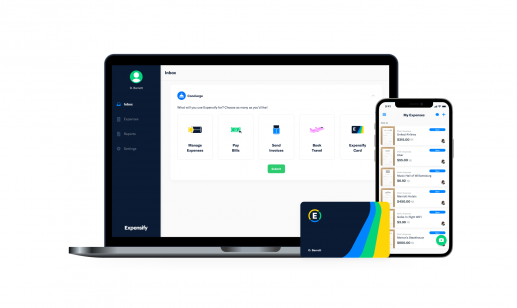 Expensify has been doing books in seemingly every way except by the book – competing in the stodgy universe of FinTech where repeatability and reliability reign – with a distinct approach toward reaching its uncommon ambitions.
Its chief operating officer Anuradha Muralidharan met with Capital.com for an exclusive interview and a sneak peek at New Expensify, the forthcoming redefinition of Expensify's application platform.

"The underpinning strategy is to go from being a very modern and technologically advanced expense application to a very modern super-app for financial collaboration," Muralidharan said.

Already excelling in the expense management market with its proprietary technological infrastructure and business credit cards, Expensify has designs on back-office functionality and, ultimately, something much grander.
"Our dream has always been to be involved in every financial transaction at the individual level, at the business level and every facet of our users' lives," Muralidharan said.
"This unified Expensify 2.0 app will allow you to not just resolve your financial tensions in the different facets of your life but also very actively collaborate within the app. It's going to be very chat-centric and payment-centric, so you'll never need to leave the app to figure something out and then come back and pay someone."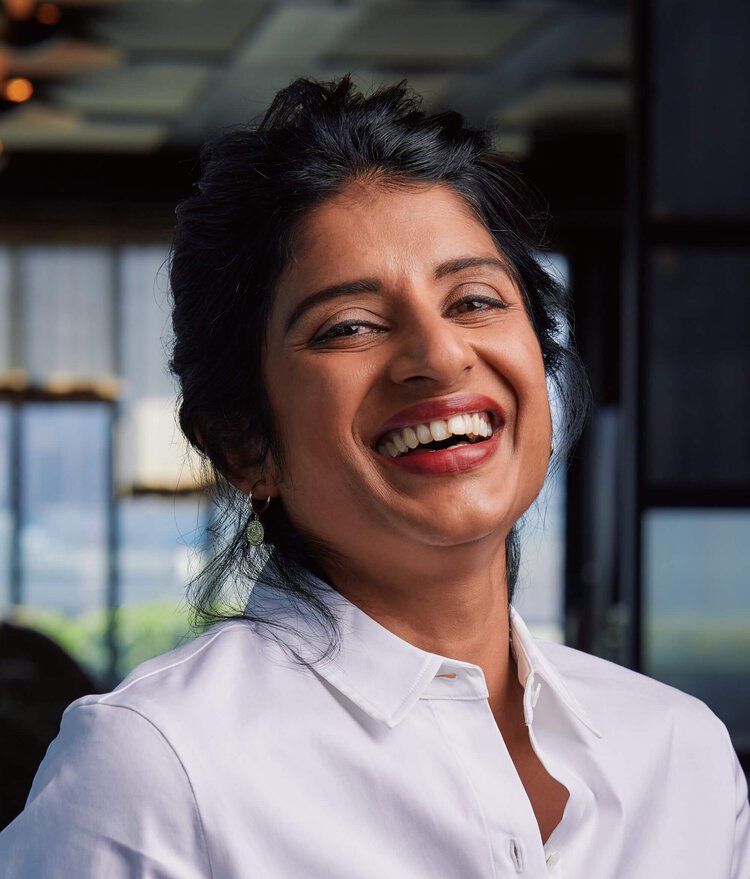 Anuradha Muralidharan - Photo: Expensify
Pack sans leader
Expense management, in particular, and the broader finance integration sector have no shortage of major players, such as Oracle, SAP Concur, Coupa, PayPal, Venmo and Square.
Yet Muralidharan said there was no single force that has emerged as a leader in terms of effectively integrating all aspects of its users' financial lives onto a single platform the way that, for example, Instagram has in terms of photo documentation and visual journals.
"That's the opportunity in the financial space. We want to be the Instagram for financial collaboration. We want to go for this billion-user strategy," Muralidharan said.
Unconventional thinking
Expensify founder and CEO David Barrett has fancied saying that "basically everyone is wrong about basically everything."

That dictum has guided much of Expensify's vision and operational strategy, from its hiring practices to its approach to sales and everything in between on the path to its bottom line. The already-profitable business has gained momentum, despite the pandemic limiting business related travel and other drivers of expense related services. It has done so with a generalist philosophy and few if any hierarchies or titles, with only the minimal level of top-level distinctions to satisfy filing and compliance requirements.

"Here we don't have this idea of teams, team leaders and team-specific mandates," Muralidharan said, adding she joined the company "at the very bottom of the totem pole, insomuch as there is any totem pole."
"This is the secret to running a company that is aligned at the top, aligned in terms of its overall results and isn't being managed as a multitude of fiefdoms," she continued. "That's what's totally unique about us. We agree as a company on what we should go after, and we all go after it."
Reducing ennui, working remotely
Expensify was founded in San Francisco but quickly moved beyond the Bay Area and Silicon Valley, establishing its main office in Portland, Oregon, adding another site in Michigan – a nod to founder Barrett's roots – then expanding internationally with offices in London and Melbourne.
There was also an emphasis on remote work, with the company split between in-person and at-home employees, something that made adjusting to an all-remote arrangement seamless when the pandemic imposed its will on the planet.

There were two central beliefs that fuelled flexibility and adaptability in the workplace. One, a desire to accomplish tasks with the fewest necessary actors involved and, two, a push to eliminate the menial tasks that sapped time and creative energy from employees.
That is fitting for a company that says, "You weren't born to do expenses" and seeks to liberate users from the tedium of traditional paper and spreadsheet-intensive reporting. Dividing up, delegating and even outsourcing such tasks became common practice, and some employees, like Muralidharan, even applied those practices in their personal lives, freeing their schedule and psyche alike.

Those practices also helped them reach a milestone, an IPO that saw them become a publicly traded company in Q4 of 2021.
"That's how we IPO'd, actually, with a tiny team which nobody involved in that IPO, like the bankers, the lawyers and especially the financial auditors, nobody thought we could do it with this small team and everyone was very pleasantly surprised," Muralidharan said.
Hitting the market
Expensify was profitable and self-funded at the time of its IPO, however with a second round of vestment buy-backs seeming undesirable and a series of high valuations that effectively precluded individual investment, it opted to offer employees and investors alike liquidity through an IPO.
"It was also a huge publicity moment," Muralidharan said. "We were suddenly on the map, publications were talking about it, public market investors were understanding our business model and putting their own models together to value us."
Whether in art, athletics or business, a paradox often exists among iconoclasts. On one hand, orthodoxies, conventions, common wisdom and public sentiment carry little if any weight in their work. On the other, a warm reception and external success can go a long way in validating their vision.

"While we always asked how do we do these crazy things, there's a part of us that's always like, uh, can we do this crazy thing because nobody else has done it? How are we going to do it? There's a little bit of that impostor's dilemma," Muralidharan said.
"The IPO massively helped us there like 'yeah, we can do cool things and big things. We don't have to be sceptical along with everybody else out there that we need this huge team, and we need industry experts to be hired at the executive level. We can do it our way'."

Muralidharan said more onerous oversight and compliance concerns were largely non-issues as the company had already meticulous habits in terms of record keeping and monitoring performance. After an initial big splash, share value has dipped in a volatile overall market.
Minimal staff, maximum infrastructure
Expensify operates with a light group of personnel, employing around 130 people, with emphasis on character, skills and ambition as opposed to a prospect's curriculum vitae.
It also has an unusually high retention rate, partially a result of seeking to promote leadership from within.
That internal focus transfers to the tech side as well. Expensify deploys predominantly proprietary tools such as their own tech stack and database, and even manages every transaction on its streamlining Expensify corporate cards. A new version of the card was introduced on Monday for Certified Public Accounts and accounting firms.
"Our philosophy is that if we can build it, we won't buy it," Muralidharan said. "Our infrastructure itself is completely proprietary but not for the sake of it, it's proprietary because building it gives us a strategic or significant cost advantage."
As potential applications have proliferated beyond expense management, the Expensify model has proven adaptive in both subscription and software as a service offering.
"It was forward-thinking because the goal was always there to have all these different use cases," Muralidharan said. "But we were building expense first, it was going to be our cash cow, it was going to be the thing that was going to allow us to build everything else and be the next big financial collaboration tool as opposed to just a business expense tool."
Word of mouth
Another trait of Expensify that allows it to maintain a high revenue-to-employee ratio is its lack of salespeople, cold calls and all-around schmoozing. With free and low-cost services that take aim at individual workers and managers at small to medium-sized businesses, Expensify relies on performance, customer satisfaction and word of mouth to give its service legs. It's the sort of product-driven growth seen elsewhere from tech success stories like Slack and Zoom.
"Everybody assumes, when they first talk to us about customer acquisition, that we're going head-to-head with the Concurs and the Oracles of the world," Muralidharan said. "But the reality is that a huge swath of the market, especially the small and even the medium businesses, don't use anything today. The leading competitor is Excel and paper receipts. What we are fighting against is inertia, rather than a competitor."

What Expensify experienced typically was one employee using its services, who would convey their experience to co-workers, who also began using the Expensify app. As a growing number of expense reports were submitted through the app, middle managers and higher-ups would take note of the Expensify's prevalence and, ideally, the accompanying link inviting them to roll out the services company-wide.

"We make that adoption process really simple and allow employees to do the rest," said Muralidharan, adding there was a reserved team of success and sales monitors that dovetailed with robust word-of-mouth promotion.
A unique atmosphere
Expensify has also established inclusivity initiatives, became carbon neutral, and, distinctively, introduced the concept of "offshores," month-long company excursions that simultaneously change ambience and unite workers spread across regions.
Additionally, it has established a non-profit arm partially funded by the company itself through "karma points," known simply as Expensify.org.

Muralidharan, a veteran of Oracle and CitiBank, was among those who found the orientation of the company alluring.
"One of the main reasons I came to work here was because I saw the culture at the company as very stimulating and very energising, because we don't really operate like literally any other company I'd ever worked for."