EVGO stock price nosedives on negative BofA report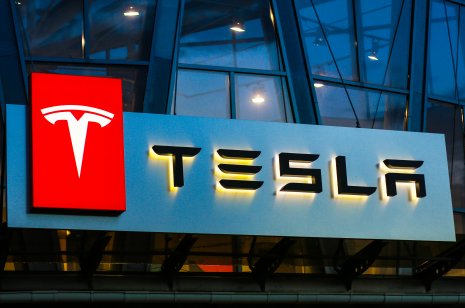 EVgo's stock price plummeted Monday after BofA Securities issued a scathing report on the electric-vehicle charging station operator.
Los Angeles, California-based EVgo closed down 14.34% to $16.19 on the Nasdaq Global Select Market, but rebounded slightly in after-hours trading.
Both BofA and Credit Suisse lowered their ratings for the company. BofA lowered its classification to underperform from neutral. Meanwhile, Credit Suisse downgraded EVgo to neutral from outperform, according to MarketWatch.
Revisions come after stock price doubles
The revisions came after EVgo shares doubled over the previous 10 days and spiked 89% in the last week alone. Greenwald said the company is embedding too much federal infrastructure support with "growing competition."
"The EV charging industry looks poised to benefit from federal funding and EVgo is one of the better positioned, but we see underappreciated headwinds," wrote BofA analyst Ryan Greenwald in the report, which the company provided to Capital.com.
Greenwald said EVgo has underappreciated competition from Tesla and other rivals. Also, the company's year-end 2021 expiration date on lock-up provisions – which prevent shareholders from selling shares, on more than 70% of shares outstanding – and low-carbon fuel standard pricing "are overhangs for EVgo."
What is your sentiment on TSLA?
Vote to see Traders sentiment!
Two dates to watch
He advised investors to watch two upcoming lock-up expiry dates – 28 November, when lock-ups held on 4.3 million shares belonging to special-purpose acquisition company (SPAC) Climate Change Crisis Real Impact 1 expire, and 28 December, when 195.8 million shares belonging to LS Power become eligible for sale.
EVgo went public in July 2021 through a merger with the SPAC. Also known as blank cheque companies, SPACs exist solely for the purpose of targeting another firm and taking it public.
Lock-ups raise caution
Greenwald said BofA is "particularly cautious" ahead of EVgo's lock-ups given the large shareholder stake and how shares of SPACs have reacted. The analyst said the company's charger buildout level has been disappointing.
"While full-year guidance was raised with (third-quarter) results, EVgo is tracking well below their charger deployment targets with an implied end-of-year target of 1,690 vs. 2,211 planned previously," wrote Greenwald. "Management appears less concerned around delays, but watch for any impact if bottlenecks continue with the large majority new greenfield station installations."
Tesla's plans to open its network to non-Teslas and other competition pose "another growing concern," added Greenwald, noting that about 95% of EVgo's retail customers are non-Teslas.
Greenwald said EVgo could gain from $7.5bn in federal infrastructure funding targeted at EV charging-station development. But, he added, funding rules are opaque and EVgo will likely face competition for federal dollars from Tesla and EV maker Rivian as they attempt to build their own charging networks and cater to non-Tesla vehicles.
Read More: Rocket Labs (RKLB) soars 6% on earnings