European energy prices fall after Russia offers supply boost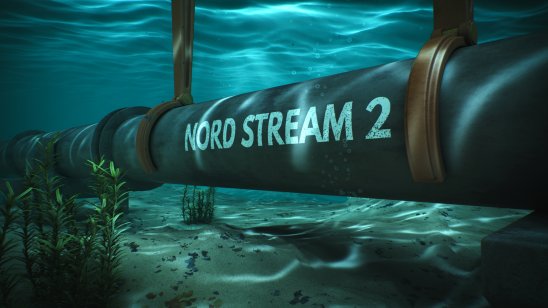 Energy prices extended their losses on Thursday, following a sharp sell-off in the previous session following an offer by Russia to increase supplies to Europe.
On Thursday, Dutch TTF hub, the European benchmark gas futures price, was trading 6% lower at €101.69 per megawatt hour, having hit on Wednesday a record high above €119.
The UK natural gas benchmark – which hit a record above £4 per therm on Wednesday, before closing the session at £2.73 – was down a further 9% on Thursday at £2.47 per therm.
Oil prices were also weaker, with Brent crude, the European benchmark, falling below the $80-a-barrel mark at one point. In afternoon trade in London, Brent was down 0.4% at $80.77 a barrel, while US West Texas Intermediate was 0.6% weaker at $76.94 a barrel.
European losses
The hefty losses for gas prices come after a massive surge this year as depleted reserves, and a slow response to the pent-up demand from the post-pandemic economic restart drove heavy speculative investment into energy markets.
On Wednesday, the losses began in Europe after Russian President Vladimir Putin offered to help rebalance the market by raising supplies through its national exporter Gazprom.
"The market has seen some relief, including an enormous correction from new very high levels in EU natural gas prices as Putin said that Russia is ready to help stabilise the gas market with potential record shipments," said Steen Jakobsen, chief investment officer at Saxo Bank.
He added: "But once again Nord Stream 2 was mentioned as the solution, thereby not removing concerns that Russia, by inaction, has helped orchestrate the energy crisis."
What is your sentiment on Natural Gas?
Vote to see Traders sentiment!
Nord Stream 2
Nord Stream 2 is the controversial gas pipeline running under the Baltic Sea into Germany and is set to become operational by the end of the year.
Germany supports its use, but many – including Poland and Ukraine – claim it is anti-competitive, while the US believes it hands too much power over the rest of Europe to Putin.
It has been widely commented that Moscow is keeping gas exports tight and using the energy market as a bargaining chip to gain more widespread acceptance of Nord Stream 2.
There is absolutely no evidence, however, that Russia has failed on any of its contractual obligations on gas delivery to its European customers. On Wednesday, Angela Merkel – the outgoing German Chancellor – dismissed any allegation that Putin was behind the surge in prices.
She said: "To my knowledge, there are no orders where Russia has said it won't deliver, especially not with regard to the pipeline in Ukraine."
Read more: Energy industry calls for government action on energy prices