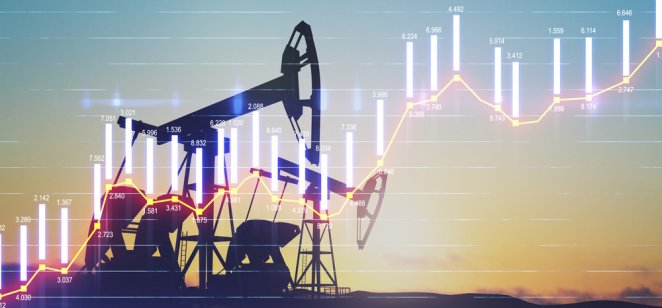 Content
Europe natural gas prices rose to the highest level in almost two weeks on Wednesday as traders monitored the bloc's race to secure supplies of the commodity in time for winter.
In the first four months of 2022, the US exported nearly three-quarters of its total liquified natural gas (LNG) to Europe. However, demand in Asia is also increasing competition for what is a limited resource.
Moreover, energy companies in Japan are trying to secure any available LNG cargoes after a heatwave in Asia, also adding to Europe's competition pressures by further driving up demand.
What is your sentiment on Natural Gas?
Vote to see Traders sentiment!
Europe gas prices highest in two weeks
At the time of writing, wholesale gas prices on the benchmark Dutch Title Transfer Facility (TTF) hit €140.25 per megawatt hour (MWh) on the July intraday chart, compared to €131.64 MWh on Tuesday – and a significant price jump from the €83.40 MWh level it hit on 13 June. It marked the highest intraday level since 16 June.
US natural gas futures were also up on Wednesday by about 3% due to a drop in output this week and hotter weather forecasts. However, July natural gas prices on the Henry Hub, the TTF equivalent in the US, had been trending lower.
"The recent divergence in natural gas prices between the European (Dutch TTF) and American (Henry Hub) markets, with the former rising and the latter declining, is due to recent supply shocks," Piero Cingari, commodities analyst at Capital.com, explained.
"The drop in US natural gas prices began on 8 June, when an explosion occurred at the Freeport LNG facility, operator of one of the largest US export plants producing liquefied natural gas, producing approximately 2 billion cubic feet per day, or roughly 16% of US annual LNG export capacity. Freeport LNG stated on 14 June that it does not anticipate the export unit to resume to full operation until the end of 2022. As the United States' LNG export capacities dwindle, so does the price premium charged to European clients affected by Russian outages," he said.
LNG driving US natural gas price rally
Cingari also highlighted how LNG gas shipments from the US to Europe have increased considerably over the past year, owing to European countries' need to find alternative suppliers to Russia.
"According to Natural Gas Monthly and EIA estimates for April 2022, the United States shipped 74% of its liquefied natural gas (LNG) to Europe during the first four months of 2022, compared to an annual average of 34% last year. Thus, the growing demand for LNG gas from European countries has played a major role in the spectacular rally in American natural gas prices," the analyst said.
Cingari also noted that the United Kingdom has added gasoline to the fire for Dutch TTF prices by announcing an emergency plan that might shut down gas pipelines to the Netherlands and Belgium.
"In terms of the outlook, it was clear that the rise in natural gas prices in the US was driven by the opportunity to export at a price premium to Europe, which was in the midst of the Russian crisis. Price reversal in TTF vs Henry Hub is unlikely until US export production recovers to full capacity," he said.
Natural gas price analysis
According to analysts at Trading Economics, US natural gas is expected to trade at $6.58 MMBtu by the end of this quarter – and looking forward, is being estimated to trade at $7.80 MMBtu b in 12 months time.
The US Energy Information Administration (EIA) said in its June 2022 Short-Term Energy Outlook (STEO), that it expects US natural gas spot prices to increase again this month and then remain high through the rest of 2022.
"We forecast that natural gas prices will fall in early 2023 because of more domestic natural gas production, less LNG export and domestic natural gas demand growth, and more natural gas placed in storage," the EIA added.
For Europe gas prices, analysts at Trading Economics think it will trade at €142.69 MWh by the end of this quarter – and estimate it to trade even higher in 12 months time – at €195.37 MWh.
You can follow the natural gas prices live in US dollars with the comprehensive natural gas price chart with Capital.com.
Read more