EU dodgy money rules make European privacy coin use 'pointless'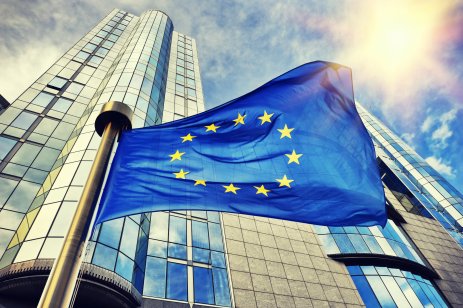 The European Parliament's decision to back a bank-friendly framework for dealing with anonymous digital wallets in the trading bloc makes the use of privacy coins, such as monero (XMR) and Zcash (ZEK) 'pointless'.
At the end of March, the European lawmakers voted in favour of a proposal that all transfers of crypto assets must include information on the source of the asset and its beneficiary.
Ryan Shea, crypto economist at trading platform Trakx the European Union's (EU) approach to the so-called 'unhosted wallet' issue creates serious problems for users of privacy coins.
Monero to US dollar (XMR/USD)
Shea says that if these rules are implemented it will make the use of privacy coins within the EU pointless because users will have to abide by travel rules that require virtual asset service providers to share information on the sender and receiver.
Shea's view was backed by Monero community member Ian Niculescu who says that the proposed regulation could encourage exchanges to stop dealing with privacy coins.
Niculescu however, points to an alternate outcome whereby regulators encourage exchanges to list Monero or Zcash if they cannot stop 'underground' adoption since they will want them to collect as much customer KYC (know your customer) data as possible.
What is your sentiment on XMR/USD?
Vote to see Traders sentiment!
Zcash to US dollar (ZEC/USD)
The EU's unhosted wallet proposals have been fought bitterly by the trading bloc's crypto sector. Czech member of the European Parliament (MEP), Ondřej Kovařík previously told Capital.com that that can "be extremely difficult if not impossible to implement."
An industry lobby group went further saying that the unhosted wallet rulebook meant that Brussel's risked the EU becoming a crypto pariah.
Not everyone is against the EU's proposals on unhosted wallets. The greater scrutiny they involve will enable the region's lenders to now take a lead role in the digital asset market.
"Without [the unhosted wallet rule], there is no way that our compliance team would allow crypto activities," one Europe-based banker told Capital.com.
An in-depth feature comparing looking at privacy coins will go online tomorrow.