Ethereum Merge: How to check if the Eth switch to PoS was a success - look beyond price
Subscribe to Weekly Highlights
The major market events for the week ahead right in your inbox.
Subscribe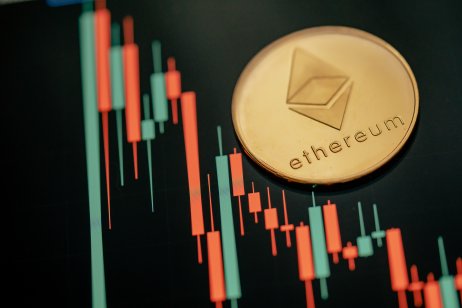 Content
Ethereum (ETH) is switching over to a proof-of-stake (PoS) consensus mechanism this week. But co-founder Vitalik Buterin has been vague over the exact time frame, tweeting it will be completed sometime between the 13 and 15 September.
There are several methods to check if the update has gone live, including Ethereum's official Twitter feed and website. There is also a Google (GOOG) countdown based on difficulty and hashrate, which puts the completion date to 07:27 BST (UTC +1) on 15 September, at the time of writing.
But measuring The Merge's success is a different challenge.
Scalability improvements
The price of the native asset ETH is an obvious marker as it can measure if more people are flocking to the network. But The Merge was created for more than just a price boost, according to the Ethereum Foundation.
ETH to USD
Ethereum's scalability has been lagging behind competitors. Layer 2 and alternative blockchains can handle a significant amount more transactions and activity on their networks.
Vitalik Buterin, the Ethereum co-founder, said The Merge would see Ethereum's transactions per second (TPS) surge from roughly 30 TPS to 100,000 TPS.
The Ethereum Foundation added: "These upgrades set the stage for future scalability upgrades, including sharding."
Reduced energy consumption
The large carbon footprint and energy intensity of the cryptocurrency industry has been often criticised. Proof-of-work (PoW) is the main reason behind this. The complex puzzles being completed to verify blocks requires large amounts of computational power.
PoS is widely recognised as a less intensive process. Instead of computational power, blocks are verified through validators staking ETH.
The Ethereum Foundation claimed that: "The Merge will reduce Ethereum's energy consumption by 99.95%."
Research from Ethereum said this would reduce its energy usage to 0.01 terawatts-hours a year (TWh/yr), lower than the 94 TWh/yr used by Netflix (NFLX) and 0.26 TWh/yr used by PayPal (PYPL).
Security concerns
Not all the Ethereum community recognises The Merge as a positive move. Some critics have raised security concerns.
While Bitcoin's (BTC) PoW blockchain has never been successfully attacked, POS blockchains have.
The specific concern for Ethereum's new consensus mechanism is that it will inform the node validators their blocks in advance, making it easier to plan attacks.
However, the blockchain claims it will result in higher security. The Ethereum Foundation said:
"[The Merge is] a truly exciting step in realising the Ethereum vision – more scalability, security, and sustainability."
Related reading