Energy crisis: Which stocks may benefit?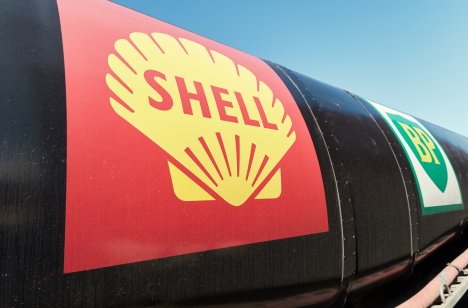 These are tough times for Europe's businesses. The ongoing energy crisis is expected to result in higher prices that will put a severe strain on many companies.
The crucial issue was debated yesterday (Monday 4 October) at a meeting of the Eurogroup, which is made up of European finance ministers, in Luxembourg.
Speaking after the gathering, Paschal Donohoe, Eurogroup president and minister of finance for Ireland, said discussions focused on the consequences for inflation and budgetary policy.
"This is an issue that is indeed touching all Europeans, citizens and businesses – in particular, small- and medium-sized businesses," he said.
Effect on sectors and companies
The question is: how will different companies be affected? Will the energy problems be challenging for every quoted business, or will this depend on the sector and whether they have managed to hedge prices forward to buy them some time to work through the crisis?
Here we speak to industry observers to try and identify the potential winners and losers.
What is your sentiment on Natural Gas?
Vote to see Traders sentiment!
A mixed outlook
According to Ben Yearsley, investment director at UK-based Shore Financial Planning, it's a mixed outlook, with not all businesses likely to be affected in the same way.
"Heavy industry and big electricity users are going to be most impacted," he said. "Think of the German car-makers – although you'd imagine they'd have hedged power prices for a year or two."
Car manufacturing is not the only area that could be affected, however: "It's also probably the last thing the beleaguered airline and travel industry needed after a tough 18 months."
However, Yearsley believes "old-economy energy companies" in Europe could benefit from the higher prices. "Just look at Shell and BP in the UK, as well as Gazprom in Russia," he added.
BP and Shell – risks for energy giants
Susannah Streeter, senior investment and markets analyst at Hargreaves Lansdown, agrees. She believes the structural shortage in gas markets won't change quickly because developing new projects is expensive and time-consuming.
"That bodes well for companies like BP and Shell that already produce significant quantities of natural gas," she said. "As higher prices have minimal effect on production costs, it should feed straight through to profits."
Streeter pointed out that as the economy de-carbonises, there's a risk that the big energy giants are left with oil and gas fields that can't be profitably developed. These are known as stranded assets.
However, many leading names are already diversifying into low-carbon energy. "Shell is devoting 35%–40% of capital spending to service stations, renewable energy and hydrogen from 2025," she added, which means they could benefit from future trends.
Strong share-price performances
"If gas proves a vital transition fuel as we move towards a lower-carbon energy mix, oil majors are in a position to capitalise on that short-term gain and future green investment at the same time.''
Shell's stock has been in the ascendancy for weeks. Since 19 July, its shares have risen 29% from 1,311p per share to 1,702.80p.
It's a similar story with BP. Over the same period, its stock has gone up 25% from 278p per share to 351.55p today.
Other sectors
There are also plenty of other sectors that may actually benefit from the ongoing energy crisis and the prospect of higher prices.
Danni Hewson, financial analyst at AJ Bell, suggested businesses involved in housebuilding and general home improvement could also be worth considering.
"People will be thinking about how cost-effective their homes are," she said. "Building-supply companies and DIY stores [may benefit] as people do what they can to cut costs."
Kingspan – insulation specialist
According to Hewson, as heating bills rise there will be many homeowners thinking now is the perfect time to get a jump on retrofitting insulation. Such a move also comes with the bonus of making homes cleaner and greener.
"Kingspan PLC's already enjoyed a bumper year and is well placed to take advantage of net-zero commitments, and companies may well feel that now is the time to bring forward any future plans," she said.
Energean – hydrocarbon exploration company
Hewson also believes the current energy crisis has highlighted the important part gas itself still needs to play as countries transition away from fossil fuels.
"Energean's well-positioned to capitalise on any gaps in the market and believes the business has an important part to play in keeping the world switched on over the next 20 years," she said, noting this makes it potentially attractive.
"While so many homes and businesses still rely on gas and other fossil fuels there will be many more snapping up this growing player," she added.
Read more: Energy crisis explained: Where next amid surging power prices?