ECB's Jens Weidmann says digital euro should have limited initial role
Subscribe to Weekly Highlights
The major market events for the week ahead right in your inbox.
Subscribe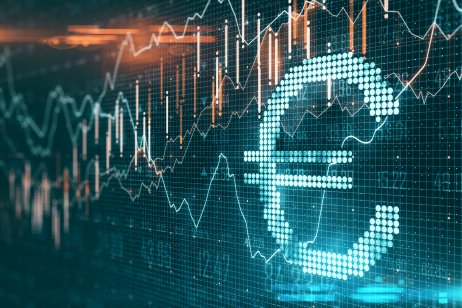 Content
A digital euro, currently being designed by the European Central Bank (ECB), should have a limited role initially, commented Bundesbank president, chairman of the Bank of International Settlements (BIS) and ECB governing council member Jens Weidmann on Tuesday.
Weidmann made the comment at a joint conference between Bundesbank and the People's Bank of China, where the subject of fintech and the global payments landscape was being discussed.
He said it would be necessary to limit the digital euro's role initially, as it could disrupt the bank sector and overly extend the role of central banking.
"A gradual approach might make sense, given the risks involved. That means a digital euro with a specific set of features and the option to add further functionalities later," Weidmann told the conference.
CBDC development
Although the ECB gave the digital euro a green light earlier this summer. However, the actual launch of the central bank digital currency (CBDC) could still be around five years away.
"Experiments have already shown that, in principle, a digital euro is feasible using existing technologies," Weidmann said.
He added: "However, introducing a CBDC is not an end in itself. There are various conceivable reasons why a central bank might introduce a digital currency. And its intended purpose will have important implications for its design: it is a matter of 'form follows function' – accordingly, future CBDCs may differ in form and functionality across currency areas.
"Of course, CBDCs should only be issued if the perceived benefits outweigh any potential drawbacks or risks. Thus, a digital euro needs to provide a clear value added to euro area citizens."
Adding value with CBDC
Weidmann added that on the upside, CBDC is often expected to lower transaction costs and to raise efficiency in payments, and within financial markets and the real economy. Therefore, he said, it could also stimulate innovative services and give rise to new business models.
Explained Weidmann, "Moreover, a key factor, in my view, is that a digital euro would enable consumers and businesses to pay with central bank money in a digital environment. This is a unique feature that the private sector cannot replicate.
"As my ECB colleague Fabio Panetta has stressed, a digital euro would have 'no liquidity risk, no credit risk, no market risk' – in this way resembling cash."
Key CBDC concerns
Among the Bundesbank president's key concerns are the argument that in times of crisis, consumers could rush to convert their bank deposits to central bank money, which would have the effect of destabilising the financial system as they withdrew a key source of funding.
Weidmann also said protecting privacy is the most important feature of a digital euro: "European data-protection rules would have to be complied with. Nevertheless, a digital euro would not be as anonymous as cash."
He added: "In order to prevent illicit activities such as money-laundering or terrorist financing, legitimate authorities would have to be able to trace transactions in individual, justified cases."
The need for trust
Weidmann acknowledged that central banks need to be at the cutting edge of technology. Otherwise, he said, they cannot provide the backbone of payment systems or offer safe and trustworthy money for the digital age.
He also reminded the conference that, as a result, this has prompted all the major central banks to start exploring the idea of issuing CBDC.
"However, our success as a money creator will depend not so much on speed, but on the trust of those who are supposed to use the money," Weidmann concluded.
Read more: Argo Blockchain launches IPO of American depositary shares