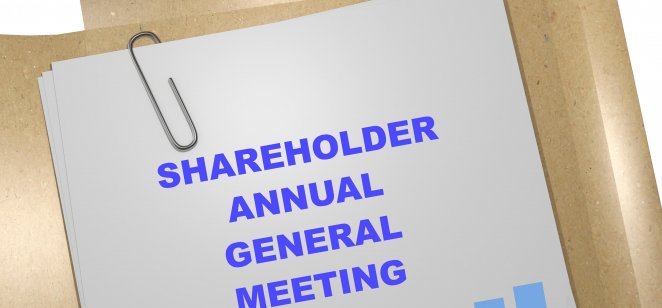 Content
Last week it was revealed that activist investor Trian Partners had built up a stake in Unilever, one of the world's largest consumer goods companies.
According to a report in the Financial Times, the $8.5bn (£6.3bn) New York-based hedge fund has taken a position in the UK group though it is not revealed how big a stake or when it was initially taken.
Trian Partners, an activist hedge fund controlled by Nelson Peltz, is likely to have some say in how Unilever is run. It has a reputation for demanding streamlining and reforms in governance at consumer goods rivals to Unilever such as Procter & Gamble.
In 2017, the relationship between Procter & Gamble and Trian reached a low point when the US-based consumer goods group made public statements defending its business strategy. The acrimony was clearly evident in some of the statements made at the time – "Trian continues to offer no new, actionable ideas to drive additional value for P&G shareholders."
Procter & Gamble went on to claim that since its CEO transition in November 2015, the company had delivered total shareholder return of 27% while companies where Peltz served as a board member had delivered total returns of only 8%.
Accelerating change
Clearly activist investors are not always welcome by board members – that is not to say they cannot play a constructive part in accelerating change.
Capital.com reported Tuesday that Unilever had proposed a new organisation model and confirmed it will result in around 1,500 job losses globally. This includes a reduction in senior management roles of around 15% and a loss of 5% of lower-level management roles. The group stressed the cuts would not affect factory teams.
The action was in response to shareholders, including Nelson Peltz, demanding change.
A streamlining of the management structure and a move away from its current matrix structure to instead be organised around five distinct business groups: (beauty and wellbeing, personal care, home care, nutrition, and ice cream) might appease disgruntled shareholders. But there is no doubt it has been a challenging time for Unilever generally.
Last week its attempt to buy GlaxoSmithKline's consumer health business failed – its share price took a pounding. Shareholder demands to pull the plug on its pursuit of GSK's left the board with little option but to walk away.
Shareholder engagement (or pressure, depending on how you want to define it) can have a major impact on a company's actions – especially in an era when sustainability and climate concerns are increasingly in the spotlight.
Climate risks are prevalent for the majority of companies and investors are frequently frustrated that these risks are not being acknowledged or acted on fast enough.
What is your sentiment on UK100?
Vote to see Traders sentiment!
Shareholder revolt
A report from the World Resources Institute issued in November 2021, pointed to the role a small hedge fund called Engine No. 1 in leading a shareholder revolt against ExxonMobil, the largest US oil producer.
This ultimately resulted in the removal of existing Exxon directors (who in the eyes of shareholders had ignored the threat of climate change) – with clean energy experts as replacements.
Clearly the more stock an investor owns, the more impact they can have – perhaps only requiring a small number of other investors to lead a successful shareholder revolt.
| | |
| --- | --- |
| Long position overnight fee | -0.0143% |
| Short position overnight fee | 0.0042% |
| Overnight fee time | 21:00 (UTC) |
| Spread | 0.9 |
| | |
| --- | --- |
| Long position overnight fee | -0.0142% |
| Short position overnight fee | 0.0042% |
| Overnight fee time | 21:00 (UTC) |
| Spread | 1.5 |
| | |
| --- | --- |
| Long position overnight fee | -0.0142% |
| Short position overnight fee | 0.0042% |
| Overnight fee time | 21:00 (UTC) |
| Spread | 2 |
| | |
| --- | --- |
| Long position overnight fee | -0.0064% |
| Short position overnight fee | -0.0018% |
| Overnight fee time | 21:00 (UTC) |
| Spread | 1.0 |
But social media and 24-hour multi-news channels also provide individual shareholders the opportunity to highlight corporate governance or environmental concerns. What might initially be one shareholder's battle; might broaden considerably when given national media coverage.
Take for instance, TV comedian and conservationist Bill Oddie who in 2013 was evicted from HSBC headquarters after protesting against the bank's links to logging companies blamed for destruction of the rainforest in Malaysia.
His eviction from the building was included in a satirical film – called Bankwatch with Bill Oddie which called on the bank to end its relationship with logging companies which, he asserted, failed to meet the bank's own sustainability policies at that time. His ejection from the bank made the evening news.
Oddie went on to attend the bank's televised annual general meeting (as a shareholder) and ask the board direct questions about the companies it funded.
In terms of putting companies in the spotlight and the snowballing effect of media coverage and publicity campaigns – shareholders are more empowered these days.
Incentive to engage
But shareholder engagement is not always effective or advantageous nor has there always been the incentive to apply pressure.
As the World Resources Institute explains, shareholder resolutions on climate change have often failed to get the required votes. This contributed to the fossil fuel divestment movement, which considered it better to sell off stocks with climate-negative impacts rather than press fossil fuel companies to change their business model. Effectively 'exclusion' rather than 'engagement'.
The institute also points out that shareholder engagement only works for public companies. For private companies – including family and state-owned enterprises (many in fossil fuels) – shareholders are not part of the equation so there is no pressure to improve transparency or accountability.
And even when a company is listed and activists do have the opportunity to influence, it is not always for the benefit of all shareholders.
Short-term trading
Directors often mistrust the motives of activist investors – that they seek short-term returns that damage longer term corporate growth prospects – this being detrimental to buy and hold investors. Activist investors have been known to indulge in short-term trading, holding a position within the company for just a matter of months.
But there is nothing to suggest this is typical nor to counter the argument that active investors can and do call directors of companies to account over bad decisions – be that proposed acquisitions or environmental, social & governance (ESG) issues.
And there is no doubt ESG is a driving factor when it comes to attracting investors money now. Companies that cannot evidence their ESG credentials in their reporting to shareholders are increasingly at a disadvantage.
Data from Refinitive Lipper shows that in the equity asset class ESG massively outstripped conventional funds in terms of inflows of money. In addition to this, analysis of the top selling ESG classifications shows they have clearly outperformed "conventional" funds over three and five years. Not only are investors reassured that what they invest in satisfy certain ESG benchmarks; but it seems there is no negative performance trade-off.
Read more