Digital World (DWAC) confirms FINRA, SEC inquiries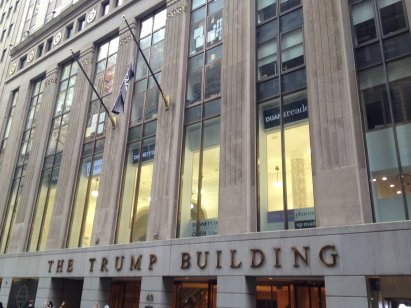 Digital World Acquisition confirmed Monday two inquiries from the Financial Industry Regulatory Authority (FINRA) and the US Securities and Exchange Commission (SEC) regarding events preceding its $293m (£221.1m) merger announcement with Trump Media and Technology Group.
The disclosure is listed as Item 8.01 Other Events in the 8-K filed Monday, announcing the sale of $1bn in PIPE securities.
DWAC stock rose 10.3% after Monday's opening bell, to $49.46 from Friday's $44.85 closing share price. After the early jump, however, DWAC stock moved lower to $41.26 before trading at $44 per share as of mid-day. Digital World stock trades over the Nasdaq exchange under the ticker DWAC.
"The transaction looking suspiciously like a scheme in which 'the salesmen behind all of this should be fine, even if those who fall for their sales pitch get screwed'."
Early discussions
At issue are the seemingly preliminary discussions Trump Media (TMTG) had with Digital World CEO Patrick Orlando before Digital World was formed as a special-purpose acquisition company, in violation of the US Securities Act of 1933, despite Digital World reporting in its prior SEC filings it had had no such discussions.
While initial reports of these discussions emerged in late October, shortly after the merger was announced, this is the first time Digital World acknowledged the inquiries.
FINRA, SEC inquiries
"DWAC has received certain preliminary, fact-finding inquiries from regulatory authorities, with which it is cooperating," Digital World stated in the 8-K filed today with the SEC. "Specifically, in late October and in early November 2021, DWAC received a request for information from FINRA, surrounding events (specifically, a review of trading) that preceded the public announcement of the October 20, 2021 Merger Agreement."
The SEC, on the other hand, inquired about "meetings of DWAC's board of directors, policies and procedures relating to trading, the identification of banking, telephone, and email addresses, the identities of certain investors, and certain documents and communications between DWAC and TMTG."
Warren calls for investigation
On 18 November, US Senator Elizabeth Warren (D-Massachusetts) wrote a letter to SEC chair Gary Gensler calling attention to the news reports and asking for an investigation into the merger, as well as SPAC activity in general.
Quoting DWAC's S-1 shelf registration filed with the SEC on 8 July, Warren notes DWAC's assertion that "we have not selected any specific business combination target and we have not, nor has anyone on our behalf, initiated any substantive discussions, directly or indirectly, with any business combination target."
Warren then stated "these appear to be detailed discussions" taking place between DWAC and TMTG as early as March, "months prior to the SPAC's initial filing in May 2021 and public offering in September 2021."
"DWAC's failure to disclose these talks during the process appears to be an omission of material information necessary for both early institutional investors and retail investors in the SPAC's public offering," the senator wrote to the SEC chair.
Noting the meteoric rise in DWAC stock price following the TMTG merger announcement and subsequent decline from the $175 per share high price makes, "the transaction looking suspiciously like a scheme in which 'the salesmen behind all of this should be fine, even if those who fall for their sales pitch get screwed'."
DWAC stated in the 8-K filing the FINRA inquiry "should not be construed as an indication that FINRA has determined any violations of Nasdaq rules or federal securities laws have occurred," and the SEC's inquiry "does not mean that the SEC has concluded that anyone violated the law."
Read more: DWAC shares up 5% as Trump Media seeks Read more: DWAC shares up 5% as Trump Media seeks $1bn investmentbn investment