Digital wallet crash day one of El Salvador's Bitcoin uptake
Subscribe to Weekly Highlights
The major market events for the week ahead right in your inbox.
Subscribe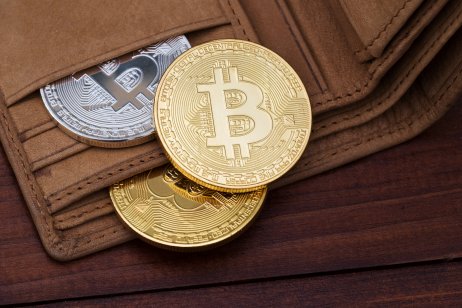 Content
On its first day recognizing Bitcoin as legal currency, El Salvador experienced such high demand the government was forced to take the digital wallet offline as the cryptocurrency lost 10% in value.
Nayib Bukele, the nation's tech-savvy president, asked Salvadorians who already downloaded the Bitcoin app to test if it was working correctly.
"Could you please try to register and post in the comments if there are any errors or if the whole process works fine?" the president wrote on Twitter.
Bitcoin legal tender today
El Salvador became the first nation to legally make Bitcoin legal tender Tuesday 7 September, allowing all transactions, from paying taxes to buying groceries to be conducted using Bitcoin.
While the government and the Bitcoin community celebrated the action, the move was met with trepidation by most Salvadorians and global financial circles, amid general confusion over the law's sudden rollout and the possibility it could bring chaos and confusion to the nation's fragile $26bn economy.
Bukele believes Bitcoin is a way to bring the roughly 70% of Salvadorians who don't have a bank account into a formal economy, said Ernesto Grijalva, Practitioner in Residence at the Institute of the Americas in San Diego, California. Using cryptocurrency would make it easier and quicker to get remittance from abroad.
"The pros are that El Salvador could potentially capture an additional $200m in remittances. Currently, about that much is consumed in transfer fees when people in the US send money to their relatives through a wire service or other transfer service," he told Capital.com, adding the use of Bitcoin could increase the country's gross domestic product (GDP) by as much as $400m, or almost 2%, on remittances alone.
What is your sentiment on BCH/USD?
Vote to see Traders sentiment!
El Salvador purchased 550 Bitcoins
A day before cryptocurrency became legal tender in El Salvador, Bukele announced the country purchased 550 Bitcoins during several rounds of purchases.
That evening, Bitcoin closed up 1.49% to more than $52,680. In a rare move, Bukele tweeted in English that the country's, "brokers will be buying a lot more as the deadline approaches." Normally Bukele tweets in Spanish.
The cryptocurrency plummeted late Tuesday morning, to $46,757.23. This could be troubling for a country where 22% of its GDP comes from remittance.
Grijalva said if the Bitcoin process stays stable, the gamble might catch on, but "any significant drop in Bitcoin's value, could permanently derail this experiment. It could end up being an economic boon or an economic disaster or something in between."
Expand tax base?
For Grijalva, the real question is whether El Salvador can use the adoption of digital banking to expand its tax base.
He explained an estimated more than 70% of El Salvador's economic activity is "informal", meaning it's untaxed. For decades, he explained, the Central American country's fiscal demands have far exceeded its ability to capture tax revenues.
"If you transact business on your phone, you become part of the formal economy. If you become a part of the formal economy, you can be taxed. The ability to expand the tax base and capture taxes on any portion of the existing 70% informal economy could be transformational," he explained, adding many Bitcoin transactions are conducted on a mobile phone.
Watching El Salvador
Developing nations are keeping a close watch on El Salvador and its millennial president to see if digital banking can work and improve the tax base of other poorer nations.
"I think most developing countries throughout the world are going to be watching closely for lessons on how to move to digital banking works out in El Salvador," Grijalva said.
Muddy rollout
El Salvador was taken by surprise in early June when Bukele announced at a Bitcoin convention in Miami, Florida that his nation would recognize Bitcoin as legal tender in addition to the US dollar. Within three months, the move went from concept to implementation.
Salvadorans continue to complain the law is unclear and the government has failed to adequately explain how it will impact them.
The financial world is watching closely, saying the new law may hinder important International Monetary Fund lending talks, hurt local businesses and even weaken the cryptocurrency network.
"The cons are too many, and too uncertain, to be able to list on one page. That is why there are so many critics of the move," Grijalva said in an email to Capital.com.
However, he said, one day into the experiment is too early to pass judgement. Polls show less than 20% of Salvadorans believe the new law is good for the country.
Hard sale
Many of those opposing change are pensioners, government employees and business owners, who believes the law could worsen corruption, in a country known for money laundering and other ill-gotten financial gains. In July, a poll showed 75% of Salvadorans questioned the law, while half said they knew nothing about it.
Bukele, a prolific Twitter user, took to the social media platform to sell the law. The president, who has high approval ratings, enticed Salvadorians with $30 worth of Bitcoin in the hopes getting them to use the cryptocurrency. The plan is to divide the equivalent of $1.4m in US dollars – as of Tuesday afternoon – among those who sign up for a Bitcoin account.
But will giving the citizens $30 Bitcoin win over the naysayers?
"If it does, and Bitcoin prices stay relatively stable or trend upward, it could catch on." Grijalva said. "We probably will get our first sense of which it will be beginning next week."
Sales job
Parts of the president's administration kicked off an extensive public relations campaign early.
The government installed hundreds of Bitcoin ATMs linked to a digital wallet called Chivo, Spanish for "cool." Television stations are running informercials to educate the public about Bitcoin and the country's central bank published preliminary banking rules regulating cryptocurrency, according to The Wall Street Journal.
The PR campaign has done little to calm bankers' fears as financial institutions only had one day to comment on the new regulations before the law took effect.
Local news outlets are reporting hefty ATM withdrawal fees, sometimes upwards of 5%.
On Tuesday, a leading newspaper published the price of the rollout and public relations.
"On September 7, the Bitcoin goes into effect to convert cryptocurrency into legal currency. The measure involved an expenditure of more than $203.3m that has had to leave the General Fund of the nation," according to the newspaper, La Prensa Grafica.
Cell phone banking
Bukele has tweeted extensively about how including Bitcoin as legal currency will help millions of Salvadorans.
By having Bitcoin as part of the national currency, he tweeted, more people will have access to funds. In a nation where an estimated three out of four citizens do not have internet access, mobile phones are often a link to the outside world, including the possibility of banking.
"I think this is where it gets interesting. While a large percentage of the population does not have bank accounts, it also estimated that about 70% of El Salvadorans have a mobile phone. If you have a mobile phone, you can have a digital wallet. If you have a digital wallet, you can transact business on your phone," said Grijalva.
Digital banking
"The most important part of this experiment may not be whether or not Bitcoin can succeed as legal tender. The more impactful issue may be in determining how successful El Salvador is in attracting its citizens to digital banking," Grijalva said.
The race is on to issue central bank digital currency (CBDC), he explained. Already some Caribbean countries have done so, with 81 nations moving towards issuing their own CBDC.
One of the world's largest economies – India – is expected to issue its own by the end of 2021. China may beat India at that.
"The CBDC race is on because of the popularity of cryptocurrency. Of the largest economies in the world, the US appears to be the furthest behind,'" he said.