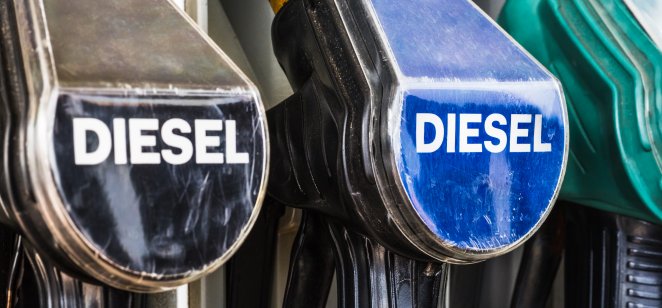 Investors should prepare for a diesel fuel "crisis" – especially in Europe – with energy markets continuing to struggle as Russian oil disappears from the markets, according to analysts.
The diesel fuel market is "going to get even tighter now that Russian oil refiners are trimming their production," Edward Moya, senior market analyst for OANDA, told Capital.com on Tuesday morning.
Currently, there is low diesel stock around the globe, according to Richard Gorry, managing director of JBC Energy. Gorry said fuel is the "engine of the global economy," so a tight supply is a problem.
"A shortage of diesel has major implications for economic growth," he told Capital.com, adding diesel is used to power heavy goods vehicles, tractors, boats, generators and passenger cars.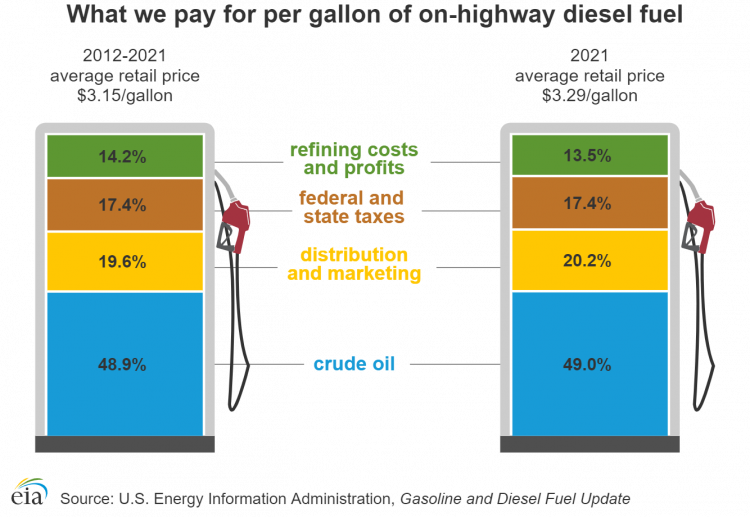 Diesel use - US Energy Information Administration
Overall situation
Energy markets were already tight when Russia launched its invasion of Ukraine three weeks ago. While a global embargo hasn't been imposed on Russia, the world is grappling to absorb the two million barrels a day of oil not coming from the country.
Although only four countries have banned Russian oil imports, energy companies have set in play a boycott of Russian commodities. Sanctions are complicating how countries can pay and transport Russian energy supplies and that could get harder if the European Union (EU) takes a harder stance against Russia, Moya explained. The European Council of EU leaders is due to meet later this week.
European concerns
A major oil concern for European capitals is where to obtain diesel fuel. Prior to sanctions, Europe imported about half of its diesel fuel from Russia. A Commerzbank client note estimates Europe imported about 570,000 barrels of diesel daily from Russia.
The impact has increased worries among traders, investors, and drivers.
"Europe is going to have trouble finding supplies and this will spill over into a global problem. European diesel stockpiles are expected to hit a four-year low this month and that will probably just get worse the longer the war in Ukraine lasts," said Moya.
Oil majors PB and Shell cut off spot diesel cargos for sale on the German market three weeks ago after worries of a supply shortage.
No relief
Analysts told Capital.com replacement supplies are months away. Even if Iran pumps more than one million barrels a day into the global pipeline, OPEC+ nations aren't likely to increase production quickly.
"The oil industry is not rushing to increase production as some demand destruction is happening, part of it from slower economic activity from the war and China's lockdowns," said Moya.
Additionally, he said, Russia is selling oil to China and India, so there is no incentive for OPEC+ nations to act more aggressively to increase production.
Crude supplies
Diesel is refined from crude and on Monday the global supply shortage grew as worries on news that Russia is selling crude at rock bottom prices to China.
"It looks like two key economies, China and India, are still buying Russian oil and that will likely put a halt to the recent rebound in prices," said Moya.
In mid-afternoon, West Texas Intermediate April futures were down slightly to $111.30 per barrel on the New York Mercantile Exchange. While Brent was off 0.14% to $115.46 on ICE Futures Europe.
Read more