Diageo (DGE) expects 16% sales growth in first half of 2022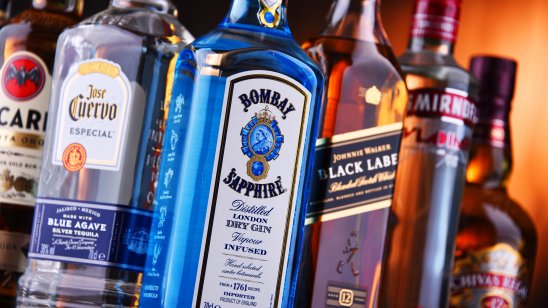 Multinational beverage company Diageo (DGE) set a new bar for its competitors as it announced its expectations for strong organic net sales growth of at least 16% in the first half of next year.
Over the medium term, the London-based company maintains it will achieve organic net sales growth between 5% to 7% and organic operating profit growth of between 6% and 9% for fiscal years 2023 and 2025.
"While we expect inflationary pressures to increase, we also expect to benefit from operating leverage, premiumisation, revenue growth management and productivity gains. As a result, we expect organic operating profit to grow sustainably in a range of 6% to 9% for fiscal 23 to fiscal 25," explained Lavanya Chandrashekar, the chief financial officer of Diageo.
It also highlighted ambitions of a 50% increase in total beverage alcohol (TBA) market share from 4% in 2020 to 6% by 2030.
Capital markets day
The company behind liquor brands Johnnie Walker, Guinness and Tanqueray gin issued this guidance ahead of Capital Markets Day, which it hosts biennially. Its share price shot up by 2.38% on the back of the news and is trading at a record high of £39 before noon.
"We believe our sales growth trajectory has accelerated, underpinned by the strength of our advantaged position across geographies, categories and price tiers. TBA is a large, growing, and attractive sector of which Diageo currently has a 4% value share.
"With continued investment in marketing, digital capabilities, and our people, we have significant headroom for growth. This gives us the confidence that we can grow Diageo's value share of TBA from 4% in 2020 to 6% by 2030," says Ivan Menezes, chief executive of Diageo.
What is your sentiment on DGE?
Vote to see Traders sentiment!
Brand investment
Menezes added that since the company's last capital markets day it has continued to invest in its brands and sharpened its focus on accelerating growth and responding to consumer behaviour.
The brand has enjoyed strong growth during the lockdown as consumers stocked up on alcohol. Menezes added: "Since our last Capital Markets Day, we have continued to invest in our brands, sharpened our focus on accelerating growth and quickly responded to shifts in consumer behaviour. We have also launched 'Society 2030: Spirit of Progress', our ten-year sustainability action plan, building on our strong track record of doing business the right way, from grain to glass.
"Our culture of everyday efficiency is embedded in our business, and we continue to challenge ourselves to achieve more. In fiscal 21, despite the challenges created by Covid-19, we delivered strong organic net sales growth, drove an improvement in organic operating margin and delivered strong cash flows, while continuing to invest in long-term sustainable growth."
Read more: Diageo reports strong results but warns of Covid challenges