CryptoFed reimagining economics with new crypto platform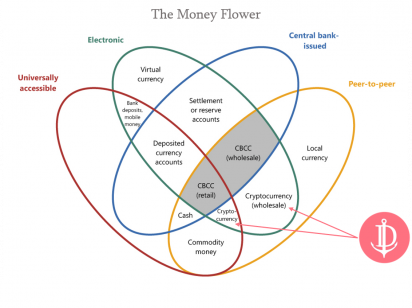 Following the S-1 shelf and Form 10 filings with the US Securities and Exchange Commission, American CryptoFed DAO is rethinking the entire economy and how commerce is conducted.
By creating a managed blockchain monetary system, CryptoFed CEO Marian Orr envisions a Hayek model of monetary theory using a pair of crypto tokens to manage the money supply and theoretically eliminate inflation (and deflation) in the economy.
The Chayanne, Wyoming start-up is structured as a decentralised autonomous organization (DAO), which Orr described as similar to a limited liability company in structure for the blockchain industry.
Form 10 filed
American CryptoFed, launched in July by mSHIF, intends to "create and maintain a monetary system with zero inflation, zero deflation and zero transaction costs," the company said in its Form 10 filed with the SEC.
CryptoFed's blockchain will operate over the entrepreneurial operating system (EOS) and open to all EOS members. Orr likened the business model to that of a co-operative.
Speaking from the Merchant Advisory Group annual conference in Orlando, Florida, Orr outlined the vision for the new venture. "We're not about making money," she declared.
Transaction fees incurred
"I come from a political background, not a crypto background," said Orr, who noted the transaction fees municipalities incur for things like issuing construction permits can lead to dead-weight loss.
Orr is the former mayor of Cheyenne, Wyoming, serving from 2017 through January 2021. The first female mayor of Cheyenne, while officially a Republican, Orr describes herself as a "Wyoming gal, leaning libertarian."
"Municipalities are losing 1% to 3% in transaction fees," since any permits issued are typically paid with a credit card, rather than cash.
"We can create a currency that stays constant," Orr added. "We are trying to create an economy not based on debt. An economic system not built on (the assumption of) 2% inflation."
Ducats and Lockes
The CryptoFed environment is based on a pair of digital tokens: Ducats for consumer expenditures and Lockes to manage the Ducat supply through open-market transactions – buying and selling Ducats to maintain price stability.
As stated in the Form 10 filing, Locke supply is fixed at a finite 10 trillion, while Ducat supply is unlimited. Ideally, banks would purchase Ducats using US dollars, acting as the miners along the blockchain.
The value of a Ducat will be pegged to the US dollar and will appreciate based on the Personal Consumption Expenditures Price Index.
Locke assets are then used to purchase Ducat supply out of the blockchain, to prevent inflation as the supply increases. CryptoFed will essentially take on the role of a central bank.
Zero inflation and deflation possible
"As long as goods and services are priced in Ducat and the target equilibrium exchange rate is maintained, the inflation and deflation of Ducat should remain close to zero," according to Form 10.
"Ideally the money you put into Ducat and Locke will be more stable," added Orr.
Consumers using a QR code will be able to purchase goods and services from merchants, who in turn can convert Ducat tokens into US dollars via Smart Contracts along the blockchain. Locke and Ducat tokens are not convertible into other crypto assets.
15 November 8-K filing
CryptoFed's SEC filings were to register both Ducats and Lockes as digital tokens and not securities, forcing the SEC to take a definitive position. Even without an official SEC comment, Form 10 becomes effective in 60 days and CryptoFed is scheduled to file its first 8-K on 15 Nov.
"We are hoping to hear from the SEC. (SEC) chairman Gensler has already said 'If you're crypto, we want to hear from you'," she said.
Orr noted Gensler has expert knowledge of crypto assets, having taught a "Blockchain and Money" course at the Massachusetts Institute of Technology's Sloan School of Management.
Merchants already under contract
Orr spent Monday in Orlando, Florida, attending the Merchant Advisory Group annual conference. She reported CryptoFed has roughly one dozen merchants under contract to use the platform and is in discussions with large retailers and airlines.
Orr added she was restricted from specific details due to SEC reporting rules while the company awaited SEC comment on their recent filings.
Read more: Wyoming firm seeks SEC nod for blockchain-based DAO status