Crypto markets finish week down after Federal Reserve meeting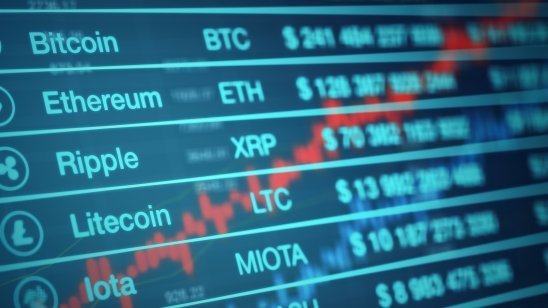 Some of the top cryptocurrencies by market capitalisation lost ground this week after the US Federal Reserve Bank announced it is going to accelerate its plans to taper asset purchases and raise interest rates.
Bitcoin finished Friday's trading session down 3.6% to $46,347 per unit and is down more than 4% over the last seven days.
Ethereum faced a similar slough on Friday, ending down 4% to more than $3,800 per unit.
Other popular assets like Polkadot and XRP faced even steeper losses on the week. Polkadot finished down more than 7% on Friday to $24.44 per token and is down more than 8.5% over the last seven days.
FOMC meeting
The markets saw a slight bump on Wednesday after following the FOMC meeting as the Federal Reserve announced three potential rate hikes in 2022.
The increase was reflected in a 2.15% spike for the tech-heavy Nasdaq Composite Index as well.
"Given most of this was priced in over the last couple of weeks, risk assets almost instantly responded in a positive way," Jimin Noh, an analyst at Delphi Digital, wrote in a note to investors.
However, these gains were short-lived as the markets spent the rest of the week digesting the continued risk of inflation, the spread of the Covid-19 Omicron variant, and corresponding supply chain issues.
Avalanche returns
Despite the heavy losses among the market leaders, one asset stood head and shoulders above the rest over the last week.
Avalanche ended Friday's trading session up more than 8% to $110 per unit as developer activity on the platform increased.
The platform is similar to Ethereum in that it executes smart contracts for each transaction, but Avalanche runs three distinct blockchains which allows it to reduce its transaction fees.
Over the last seven days, Avalanche has gained more than 30% in value and is on a trajectory to set a new all-time high.
According to a recent note from analyst Genevieve Yeoh at Delphi Digital, there are more than 400 developers with 70,000 smart contracts deployed on Avalanche's platform.
Most of the activity increased after Avalanche released its Chainlink Price Feeds in July, the note says. The Chainlink gave developers more tools to build advanced decentralised finance (DeFi) applications on Avalanche's open-source platform.
Read more: What comes next after the recent bitcoin price crash?