Crypto market rebounds after weekend sell-a-thon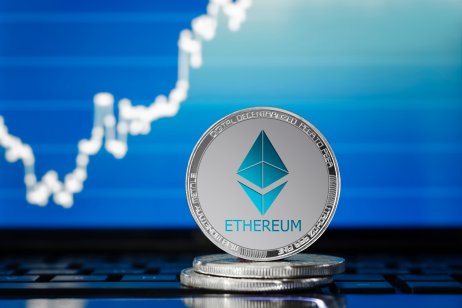 The cryptocurrency market recovered on Monday after the discovery of the Covid-19 Omicron variant catalysed a sell-off over the weekend.
By 21:30 UTC, the largest assets like Bitcoin and Ethereum were up 4.2% and 5.5%, respectively. Bitcoin reached a per-unit price of $58,247.00 while Ethereum stood just below its 24-hour high at $4,449.00.
Microstrategy purchase
One reason the crypto markets recovered on Monday was because software as a service company Microstrategy purchased 7,002 bitcoins for more than $414m during its fiscal fourth quarter.
That purchase brings the company's total holdings up to more than 121,000 Bitcoins at an aggregate value of $3.5bn, according to a filing with the Securities and Exchange Commission.
CEO Michael Saylor has made purchasing Bitcoin a secondary aspect of his 32-year-old business. However, the company describes the asset on its website as one that can offer its holders financial freedom and the ability to "run their own hedge fund."
Interest rates
Meanwhile, other analysts point to recent interest rate policy discussions as reasons for the crypto market's volatility.
US Treasury bond yields have been creeping up since Federal Reserve chair Jerome Powell was renominated to the post last week.
The benchmark 10-year bond yield increased to 1.517% on Monday after falling sharply on 26 November because of the Omicron variant news.
Joo Kian and Genevieve Yeoh, research analysts at Delphi Digital, wrote in a note published on 24 November that the increasing interest rates could make investors less hungry for risky investments like cryptocurrencies.
Digital asset inflows
James Butterfill, an investment strategist at CoinShares, wrote in a blog post that the in-and-outflows of certain assets suggests there is "continued appetite for digital assets."
Last week, digital asset inflows totalled $306m, bringing November's total up to $787m and year-to-date inflows up to a record $9.5bn, according to CoinShares trading data.
While Bitcoin and Ethereum continue to lead the pack in terms of total inflows, assets like Polkadot and Solana are leading, when their inflows are compared to their assets under management.
Bitcoin and Ethereum brought in a total inflow of $270.4m last week, representing 88% of the total inflows.
However, Polkadot and Solana brought in inflows that were 8.6% and 5.9% of their assets under management compared to the 0.5% and 0.12% inflows for Bitcoin and Ethereum, respectively.
Read more: Crypto markets fall on China debacle, stablecoin fears