Crypto hedge funds: Who are the most influential firms investing in crypto?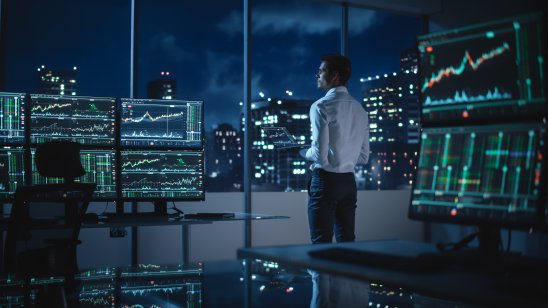 Content
A maturing cryptocurrency sector has seen bitcoin's (BTC) correlation to US equities hit an all-time high in 2022.
Analysts point to growing interest from institutional investors in cryptocurrencies as one of the driving factors in the relationship.
"The growing correlations are likely caused by the institutionalisation of bitcoin, with bitcoin being basketed as a risk asset alongside growth stocks," said blockchain research firm
Arcane Research
in a
note
.
Additionally, a report by PricewaterhouseCoopers revealed that more than a third of traditional hedge funds are now investing in cryptocurrencies, highlighting the growing acceptance of bitcoin and alt coins as an alternative asset class.
We've compiled a list of some of the top crypto hedge funds and the most influential crypto-focused investment firms operating in the sector.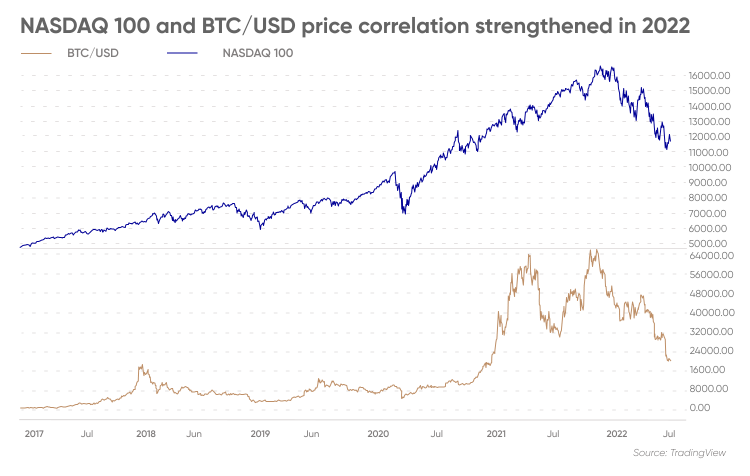 What is a crypto hedge fund?
According to the US Securities and Exchange Commission (SEC), hedge funds are investment vehicles that pool money from various investors with the goal of getting positive returns.
Hedge funds are typically limited to wealthier investors who can afford higher management fees and the risks of hedge-fund investing. Moreover, participation in hedge fund investing also demands a high minimum deposit.
The SEC added that hedge funds are not regulated as heavily as mutual funds. They have more leeway to pursue high-risk investments and strategies by using leverage, short-selling and other speculative financial instruments.
Many crypto hedge fund companies are solely focused on investing in digital assets. Other cryptocurrency hedge funds have been investing in equities, fixed income, foreign currencies and commodities.
Crypto hedge funds and venture capital firms
As crypto hedge funds and institutional cryptocurrency investment firms typically invest a big chunk of funds in coins – much higher than an average retail investor – they possess high liquidity in an asset. This increases their influence on the price, which is why it's important for retail investors to be aware of what institutional players are doing.
It should be noted that not all the companies mentioned in this article are cryptocurrency hedge funds. Some are venture capital firms that assert equal or more influence over cryptocurrency markets, like their hedge fund counterparts.
DCG: Grayscale and Coindesk parent
Digital Currency Group (DCG) is the parent company of the world's largest digital asset manager, Grayscale Investments, cryptocurrency broker Genesis Global Trading and news agency CoinDesk.
The company, one of the most active investment firms in the blockchain sector, was formed in 2015 by Barry Silbert after he sold his first company, SecondMarket Solution, to Nasdaq (NDAQ).
DCG is not structured like a typical hedge fund. The company offers investors single assets and diversified cryptocurrency funds via Grayscale Investments. HQ, DCG's life and wealth management arm, offers services such as private investments, wealth advisory and tax, trust and estate planning.
Investors can put their money in Grayscale's crypto funds such as the Grayscale Bitcoin Trust (GBTC), Grayscale Ethereum Trust (ETHE) and Grayscale Smart Contract Platform Ex-Ethereum Fund via private placements or publicly-quoted products. As of 8 December 2022, DCG-owned Grayscale had a total AUM worth about $14.98bn in cryptocurrency-based investment products.
According to DCG's website, the company supports the development of blockchain networks by investing in digital currencies and participating in select token sales. DCG's core cryptocurrency holdings consist of BTC, ETH, ETC, MANA and LAND, FIL, ZEN, LPT and ZEC.
Some of DCG's other investments include bitcoin security platform BitGo, web browser Brave, blockchain analysis firm Chainalysis, stablecoin issuer Circle, crypto exchanges Coinbase (COIN), Kraken and FTX, Ethereum explorer Etherscan, Bitcoin scaling solution Lightning Network, non-fungible token (NFT) company Dapper Labs and payment-focused blockchain network Ripple (XRP).
Lately, DCG has seen intense stress on the back of a crypto contagion following the collapse of layer-one Terra's ecosystem and the bankruptcy of the FTX exchange. The bearish mood in the market has also caused the Grayscale Bitcoin Trust to trade at more than a 40% discount to its underlying bitcoin value.
On 7 December 2022, Bloomberg reported that Fir Tree Capital was suing Grayscale over "potential mismanagement and conflicts of interest" at its flagship Grayscale Bitcoin Trust fund.
Furthermore, DCG unit Genesis Global Trading suspended withdrawals and new loan originations at its lending business in November 2022 following "abnormal withdrawal requests" that exceeded the firm's current liquidity.
Pantera Capital: First US crypto hedge fund
Pantera Capital is a crypto investment fund that provides investors with a wide variety of capital allocation options, ranging from blockchain sector venture equity to early-stage tokens and liquid cryptocurrencies.
According to the company's website, Pantera's Liquid Token Fund is "predominantly driven by a discretionary strategy focused on decentralised finance and adjacent assets", with investments in 15 to 25 liquid tokens at any point in time.
Pantera's Liquid Token Fund launched in November 2017. It has a minimum investment of $100,000, a 2% management fee and 20% performance fee.
Pantera's Blockchain Fund invests in venture equity, early-stage tokens and liquid tokens. It has a minimum investment of $1m. The company's other funds include the Select Fund, Early Stage Token Fund, Bitcoin Fund and Venture Fund
According to the company's website, Pantera became the first cryptocurrency hedge fund to launch in the US in 2013. As of 8 December 2022, Pantera's assets under management (AUM) stood at $4.5bn.
Morgan Creek Capital Management's crypto arm
Morgan Creek Capital Management is a North Carolina-based hedge fund that provides investment management services to institutional and qualifying clients such as endowments, pension plans, foundations and family offices.
According to the company's website, Morgan Creek's investment philosophy is centred around diversification and the "integration of alternative investments into a traditional portfolio".
The company's cryptocurrency hedge-fund arm is called Morgan Creek Digital. It invests in seed and early-stage blockchain, artificial intelligence companies and digital assets.
Morgan Creek Digital has partnered with Bitwise Asset Management to provide institutional clients with exposure to leading cryptocurrencies via the Digital Asset Index Fund.
The Digital Asset Index Fund tracks the performance of the Morgan Creek Bitwise Digital Asset Index. The index consisted of BTC, ETH, ADA, DOT, AVAX, LTC, UNI, ATOM, BCH and XTZ. As of 3 November 2022, BTC and ETH held index weights of 63.5% and 29.2%.
In December 2022, Morgan Creek Capital Management chief executive Mark Yusko said in an interview with Stansberry Research that bitcoin was on track to replace gold and saw a unit price of bitcoin equalling $250,000 when it eventually replaces gold.
Brevan Howard: Dipping toes into crypto
Brevan Howard Asset Management is a hedge fund that manages assets for institutional investors around the world, including sovereign wealth funds, and corporate and public pension plans.
The company invests across various asset classes such as fixed income, foreign exchange, commodities and equities. In September 2021, Brevan Howard launched BH Digital, its crypto and digital-asset division.
BH Digital is supported by more than 15 portfolio managers, 10-plus data scientists and traders, and at least 20 external blockchain engineers.
"BH Digital has built a strong global team that is a unique blend of crypto native talent and traditional investment expertise," said Brevan Howard.
The company aims to bolster its investments in the crypto sector by providing support in areas such as blockchain development, public relations, capital raising, compliance and hiring. BH Digital says it will actively participate in staking, running nodes and network governance.
In August 2022, Blockworks reported that Brevan Howard Asset Management had raised more than $1bn from institutional investors for a crypto fund.
Polychain Capital: Crypto-focused fund
Polychain Capital is a San Francisco-based hedge fund that focuses on investing in the blockchain sector.
"Polychain is an investment firm committed to exceptional returns for investors through actively managed portfolios of these blockchain assets," the company said on its website.
The company has invested in Polkadot-based DeFi protocol Acala, layer-one blockchain network Avalanche creators Ava Labs, modular blockchain network company Celestia Labs, crypto exchanges Coinbase (COIN) and Cosmos (ATOM) contributor Tendermint, among others.
Polychain's website had limited information about the company. An SEC filing revealed Polychain had AUM worth more than $6.6bn on 31 March 2022.
Andreessen Horowitz (a16z): Solana and Avalanche investor
Andreessen Horowitz is one of the most influential venture capital firms in Silicon Valley. The tech-focused investment company, also known as 'a16z', was founded in 2009 by Marc Andreessen and Ben Horowitz. Today, a16z has $35bn in AUM across multiple funds.
The company has been investing in cryptocurrencies since 2013. In May 2022, a16z announced its fourth crypto-focused fund worth $4.5bn, taking its total crypto funds raised since inception to over $7.5bn.
"We think we are now entering the golden era of
Web3
. Programmable blockchains are sufficiently advanced, and a diverse range of apps have reached tens of millions of users," the company said in a press release.
"More importantly, a massive wave of world-class talent has entered Web3 over the last year. They are brilliant and passionate and want to build a better internet."
Some of a16z's crypto investments are in layer-one network Solana (SOL), stablecoin protocol Maker, Avalanche creators Ava Labs, NFT platform OpenSea, Axie Infinity (AXS) developers Sky Mavis and cryptocurrency hedge fund Polychain Capital.
Sequoia: Tech-focused global investing giant
One of the most prominent names in the venture capital sector, California-headquartered Sequoia Capital, is a technology-focused investment company founded in 1972 by Don Valentine.
Sequoia's first fund was an early investor in Apple (AAPL) and backed video-game pioneer Atari. Over the years, the company has invested in a number of world-renowned companies, including Cisco (CSCO), Google (GOOGL), Instagram (META), Airbnb (ABNB), Stripe and Zoom (ZM).
The firm has invested in crypto-native companies, including exchange FTX, payments firm Block (SQ), Ethereum-based scaling solutions company StarkWare, digital-asset security platform Fireblocks and Polkadot-based DeFi network Parallel Finance.
In February 2022, Sequoia announced the launch of its first crypto-focused fund. The $500m-$600m Sequoia Crypto Fund will invest in cryptocurrency tokens and digital assets.
"Our goal with this fund is to participate more actively in protocols, better support token-only projects, and learn by doing it ourselves," said Sequoia.
"While we've invested in both equity and tokens over the last five years, many have asked that we take a more active role in managing our tokens, including staking them, providing liquidity, participating in governance and trading through their platforms."
Final thoughts
Note that cryptocurrencies are extremely volatile assets. Hedge-fund managers and investment firms can make wrong decisions leading to the loss of money. Their opinions and actions shouldn't be used as substitutes for your own research.
Always conduct your own due diligence. Remember that your decision to trade or invest should depend on your risk tolerance, expertise in the market, portfolio size and goals. Keep in mind that past performance doesn't guarantee future returns. And never invest or trade money you cannot afford to lose.
FAQs
How many crypto hedge funds are there?

According to a 2022 PwC report published in June 2022, more than a third of traditional hedge funds now invest in digital assets. The report added that crypto hedge funds are now estimated to number more than 300.
How do crypto funds work?

Hedge funds are investment vehicles that pool money from various investors with the goal of getting positive returns. Hedge funds are not regulated as heavily as mutual funds and have more leeway to pursue high-risk investments and strategies by using leverage, short-selling and other speculative investment exposure.
What are crypto hedge funds investing in?