Crude oil price tumbles as recession fears surface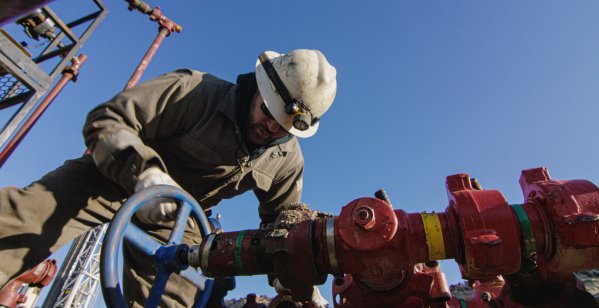 Crude oil prices dropped in mid-morning trade on Thursday, pulled down by concerns that the global economy could slip into a recession later this year.
Global benchmark Brent oil price futures for delivery in August lost 19 cents a barrel to $111.5 per barrel at 12:16GMT on the ICE. Meanwhile, WTI crude futures for July delivery shed 31 cents a barrel to $105.8 per barrel on the NYMEX.
Brent Oil
"Growing fears over a recession have weighed on risk assets," Warren Patterson, the head of commodities strategy at ING, wrote in a 23 June note to clients.
WTI Crude
"Although clearly, a slowdown in global growth is a risk to oil demand, which could help ease some of the tightness in the market. Already, we have seen demand estimates revised lower over the course of the year. While this may help to ease some of the tightness in the short to medium term, it does little to solve the longer-term supply shortfalls," Patterson added.
Lowest levels in over a month
"Crude fell to its lowest level in over a month amid concerns that a global economic slowdown will ultimately weigh on demand," ANZ's senior commodities strategist Daniel Hynes told traders on 23 June.
WTI "traded as low as $102 per barrel after starting the week around $110 a barrel amid a wave of selling from investors. Additional headwinds for crude oil came from a stronger US dollar," Hynes added.
"Renewed lockdowns in China have also raised concerns about oil demand's recovery in the world's second largest consumer. However, traffic data suggests demand is already experiencing a steady recovery. US President Joe Biden is asking Congress to suspend the federal gasoline tax. This could ultimately boost demand, encouraging consumers to travel more over the summer holiday period.
"This comes as the real impact of Europe's ban on Russian crude is yet to fully kick in. Cargo is still getting through according to ship tracking data. However, the sheer volume at risk is likely to push the market into a significant deficit."
Looming recession in the US?
In a testimony before the US Congress on 22 June, US central bank chief Jerome Powell acknowledged the United States, the world's biggest economy, could tip into a recession in the near future.
"Inflation remains well above our longer-run goal of 2 percent," Powell told lawmakers on Wednesday, a week after the Federal Reserve announced its largest interest rate hike since 1994.
"…The surge in prices of crude oil and other commodities that resulted from Russia's invasion of Ukraine is boosting prices for gasoline and fuel and is creating additional upward pressure on inflation. And Covid-19-related lockdowns in China are likely to exacerbate ongoing supply chain disruptions," Powell said.
In 2021, the US consumed an average of about 19.78 million barrels of petroleum every day, per Energy Information Administration (EIA) data.