Crude oil hits $90 a barrel, could head to $100, analyst says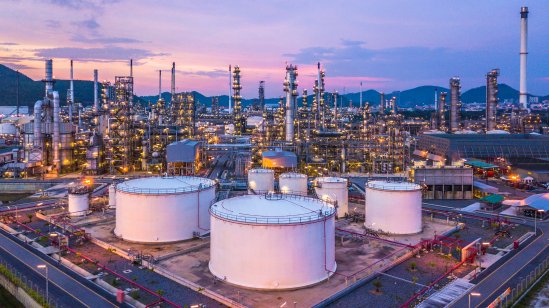 The volatility of the crude oil market is back as West Texas Intermediate (WTI) crude oil hit a seven-year high on Thursday afternoon after the commodity slumped in morning trading.
At 9:35 am EDT, prices for WTI futures traded at $87.64 a barrel, by 1:35 pm, the price went up 1.5% to $89.50, then, a half hour later, it broke the $90 mark for March deliveries on the New York Mercantile Exchange.
After seeing the rise, one analyst predicted Thursday that crude could hit to $100 a barrel soon.
"The oil market is so tight that any shock to production is going to send prices soaring. OPEC+ production is on cruise control with their gradual increase strategy, which means oil seems like it's going to make a run towards $100 oil pretty soon," said Edward Moya of OANDA, the New York-based foreign exchange broker.
Moya said Thursday's record highs can also be attributed to cold temperatures and a possibility of production declines.
Brent contracts finish up
Brent futures contracts also fell 0.6% to $88.91 per barrel in morning trading Thursday, but then headed up by 1.33% to $90.66 on the Intercontinental Exchange Europe.
US Gasoline RBOB Futures were down 1% at $2.5815 a gallon during morning trading, but shot up nearly 1% to $2.63 a gallon.
Oil has rallied since falling to record lows in April 2020 when WTI briefly traded in negative territory. The driver behind the record prices is the return of demand, but producers have kept supply in check, Phil Flynn, senior energy analyst for Price Future Group, told Capital.com.
OPEC+, the Organization of the Petroleum Exporting Countries and allies headed by Russia, agreed to continue to increase output by 400,000 barrels a day in March, sticking with its policy of cautiously restoring the supply that was downshifted at the height of the pandemic.
"The steady approach didn't generate any fresh optimism for crude, despite rumours beforehand that we could see a larger increase in March, amid political pressure," said Craig Erlam, senior market analyst, UK & EMEA for OANDA.
"Instead, we seem to be seeing a little profit-taking. I don't think this makes $100 oil any less likely, or that we'll see any significant correction, but we may see it lose some momentum in the near term and even pull back a little," Erlan said.
Market remains strong
The crude market remains overwhelmingly strong and prices are at record levels, analysts said, but a reduction in long-term positions is likely after the OPEC+ meeting, according to an ING client note seen by Capital.com.
However, something puzzled the industry about OPEC+ numbers. Oil traders and investors knew and now data shows several cartel members are struggling to fulfill their commitments to the production increase.
"This has been evident for several months now, including for January," states the ING, in the note.