Countryside Properties (CSP) shares down as dividend ditched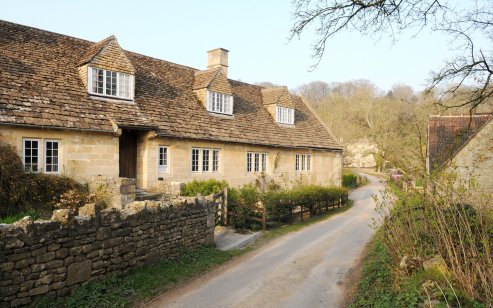 British developer Countryside Properties (CSP) was among the biggest fallers on the FTSE 250 on Tuesday morning as it said it would not pay a final dividend to shareholders for the second year in a row.
CSP stock was down 5.5% to 415.40p at 12:00 GMT, despite the company reporting a strong pandemic recovery in its full-year results to 30 September.
The results showed the company's revenue up by 58% to £1.371.4m ($1.8bn, €1.6bn), while its operating profit swung from a £5.4m loss to £71.3m. Adjusted earnings per share rose from 7.4p to 23.7p.
Cash down, regulation demands up
While the company's revenue and profit were up, its net cash fell from £98.2m to £41m.
The company also said it would need to spend £41m on "building safety and quality", with 69 of its buildings across 17 sites needing to have work done to bring them into line with new regulations regarding cladding and fire safety in tall multi-occupancy buildings in the wake of the Grenfell Tower fire.
The board did not recommend a final dividend, which it said was due to "excellent" investment opportunities in its partnerships business and its full-year performance. Its dividend was 10.30p for the full-year 2019 results.
As of 30 September, the company had repurchased £34.8m shares as part of a £450m share-buyback programme it began in July aiming to reduce its surplus capital. As of 29 November, that had reached £49.9m.
Pandemic housing market recovery
Countryside said it increased its completion of homes from 4,053 to 5,385 year-on-year, driven by an increase in private delivery. It added that its forward-order book was 7% higher at £1.53bn.
Meanwhile, the average selling price of its properties rose by 4% to £380,000 amid a backdrop of soaring inflation in the UK housing market. House-price inflation in its forward-order book is around 6%, up from 2% in 2020.
Countryside said demand had been fuelled by a "race for space" during the pandemic and the government's stamp-duty holiday, and was being sustained by low interest rates, improved mortgage availability, the government's Help to Buy scheme and investors seeking high yields from homes with low maintenance costs.
Earnings outlook
In a statement, the company said: "While supply-side constraints are continuing to generate inflationary pressure, we continue to see strong demand across all tenures with house-price inflation offsetting much of the build-cost inflation."
Countryside expects its adjusted operating profit to be between £200m to £210m in the year to 30 September 2022, ahead of £167.3m this year, with a group operating margin of 13%, up from 11%.
Read more: Property market benefitting from good demand, says UK builder